HOW WOMEN OVER 50 CAN GET THE PERFECT LIPSTICK FINISH?
We've all been there. It's a Friday night and you're dressed up for an evening out. The finishing touch? You swoosh on your favorite shade of lipstick and feel good to go. One last look in the mirror and you smile back at yourself, happy with what you see.
After a fabulous night out, you get home, take your makeup off and settle in to look at the photos your friend just sent you of the night via WhatsApp. Your smile freezes on your lips. What is this?! Why is your lipstick feathering out all over the place? How to prevent this horror from happening again? Is it time for a new lipstick? Or maybe you're going to have to be one of those people who has to abstain from wearing lipstick forever? Before you swear off lipstick for good, let's look into a way to make sure this scenario never has a repeat. One that not only has you primed for the perfect lipstick finish, but one that also stays smack on your lips all the livelong night.
Top Lipstick Mistakes Mature Women Make
Top Lipstick Mistakes Mature Women Make
Once women hit age 50, a lot of things change. Health is higher on the priority list, the color and texture of our hair changes, our skincare products need to be targeted more to fine lines and wrinkles—but changing our lipstick is one of those things that falls under the radar.
If your lipstick doesn't seem to be working for you anymore, your age might have something to do with it. Read on to learn about all the ways that your lipstick may not be living up to its "fullest" potential.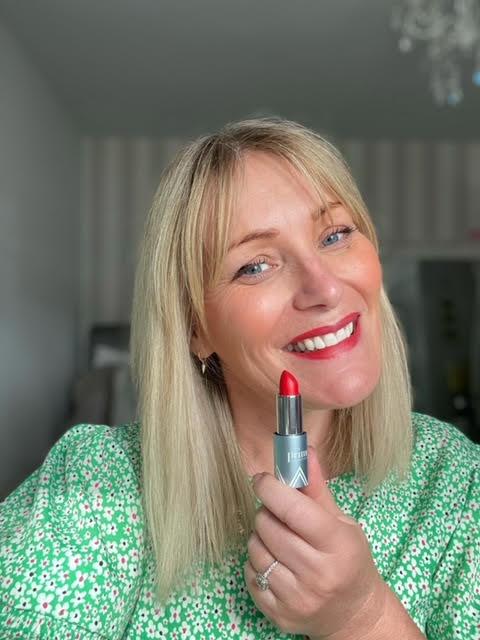 Matte Is
Not
Where It's At
The biggest lipstick problems for women over 50 usually involve choosing a matte lipstick because they think this type of lipstick will stay out and not bleed out.
This isn't a completely false notion and a matte lipstick is certainly long-lasting on the lips, but it can also dry out your lips, which is what makes them spill out. Thing is, for many women over 50, dry lips are already a concern, so when you put a matte lipstick on top of that dry skin, well, let's just say that two wrongs definitively do not make a right.
The remedy? Go for a velvet, cream, or soft matte finish lipstick that is loaded with hydrating ingredients. Prime Prometics' PrimeLip Lipstick is designed to give mature mouths this silky, feel good, yet long staying finish.
Your OG Lipstick Isn't Your Friend Anymore
Your OG Lipstick Isn't Your Friend Anymore
That signature lipstick color you have sworn by for decades might be what's making you look off-color.
That's because as we mature, our own coloring and complexion has changed, say makeup artists. Bright, dark, and red lipstick isn't the best color for mature lips.
Yes, there are times that a fabulous woman is rocking a red lipstick, or equally bold color, but this isn't the norm. The truth of the matter is that a bright, dark, or deep red lipstick can attract attention for all the wrong reasons.
We're talking about fine lines and wrinkles around the mouth and any discoloration of the teeth. What's worse is if the dark lipstick bleeds out, it will be very obvious.
So then what color lipstick should an older woman wear? Makeup gurus say that a softer lip will look more youthful. Playing up the eyes and playing down the lips is your best bet, because lighter shade lipstick will let your eyes be the star of the show.
What color lipstick should a 70-year-old woman wear? We think pink is the perfect rule of thumb. A neutral lip color will also make for a more feminine and youthful look. 
If you're looking for the best lipstick color for over 40, then you can probably pull off a red lip, berry colors are also cool. Neutrals may not necessarily work if they mask your natural lip color.
Of course, pinks are always perfect. The lipstick color for mature blondes are nude shades that have slightly apricot tinges and tones, as well as of course, pinks, and corals.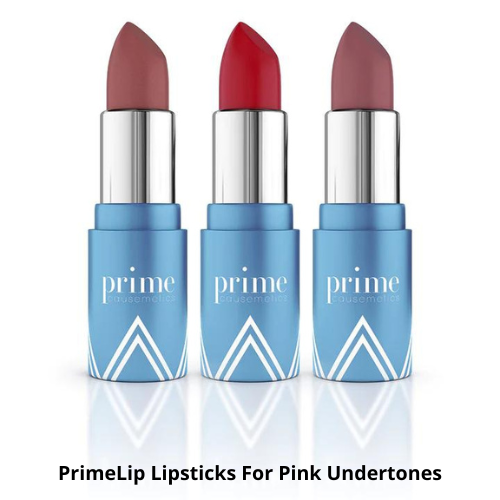 Feathering: Why Does Your Lipstick Feather? (How to Stop It)
Feathering: Why Does Your Lipstick Feather? (How to Stop It)
By the time we reach 50, skincare experts say that generally, our lips have lost a certain degree of collagen which is what keeps lips—and skin—plump. 
Feathering is another lipstick woe that many women deal with and it's one of the biggest lipstick problems women over 50 have to deal with. 
We know that feathering is not our friend, but what is it exactly, and why does lipstick feather? Lipstick feathering is when it looks like the lipstick is creeping its way out of your natural lip line.
Feathering has a habit of happening from the composition of some lipsticks because not all lipsticks are made equal, say makeup artists.
While our lips look perfect upon lipstick application, as our lips move from talking, drinking coffee, and the like, slippery formulas can slide right off. Waxy formulas and glossy finishes are the main culprit and should be avoided. 
But can you avoid feathering for the perfect pout? Of course:
Ordinary Lipsticks Can Dry Up Your Lips
Ordinary Lipsticks Can Dry Up Your Lips
As mentioned, matte lipsticks are notorious for drying out the lips. Long-wear lipsticks in general can have this same effect. In truth, all balms or lipsticks that come in tubes contain waxes that have a tendency to dry out the lips, say, makeup experts.
Choose lipsticks that contain hydrating ingredients like castor seed oil, Vitamin E, or hyaluronic acid because these will give the best balance between coverage and moisturizing which is exactly what mature women need.
Prime Prometics has a collection of lipsticks that contain hyaluronic acid and will give your lips a collagen boost to boot.
PrimeLip Moisturizer is also a great lip balm for getting your hydration game on. The avocado oils, olive oils, and infusion of plant-based oils formulated for maximum moisture.
Arm Yourself With A Lip Liner
Arm Yourself With A Lip Liner
A lip liner can keep your lipstick in its tracks and prevent it from bleeding out. Outline your lips with a liner that is one or two shades darker than your natural lip color or one that matches the shade of your lipstick. Then, simply fill in the rest of your lips with the liner.
Lipstick sealers can seal your lipstick in place and make it stay that way. 
Lipstick sealers often come in liquid form but you can get spray versions as well. Apply a little with a brush and layer it on top of your lip primer for longer-lasting lipstick. 
Make sure these sealers are not chemical laden though… since this will have an adverse effect on your sensitive lips. Opt for serum based sealants - ones that moisturize while keeping bleeding in check.
The Best Lip Makeup Routine For Women Over 50: Stunning Pout Achieved.
The Best Lip Makeup Routine For Women Over 50: Stunning Pout Achieved.
This is how you get that perfect, line-less lipstick finish. 
Use a natural shade of lip liner outside of your lip to achieve a fuller look. 

PRO TIP:

 Prepare the lipstick base with a dash of a nourishing lip balm. This will fix the broken, chapped skin - a big reason why lipsticks don't stay put. 
Fill it in with a creamy, decadent lip color that makes your heart sing. Remember, quality lipsticks don't move around and bleed, just because they are hydrating. The pigments used play a big role here. Lipsticks on an emollient base (like avocado or olive oil) fit the bill. 
Use a lipstick brush to paint your pout. Lip shades with Hyaluronic Acid are nifty, because they plump up lip lines and wrinkles, giving an impression of a cushiony, plump mouth. 
Dab out excess pigment with a make-up sponge. Again, nothing harsh or drying.  
Now gloss it up! Our favorite is the Prime Lip Gloss. Not only does this baby have intense staying power, it smooths and hydrates the lips, not to mention the added plumpness.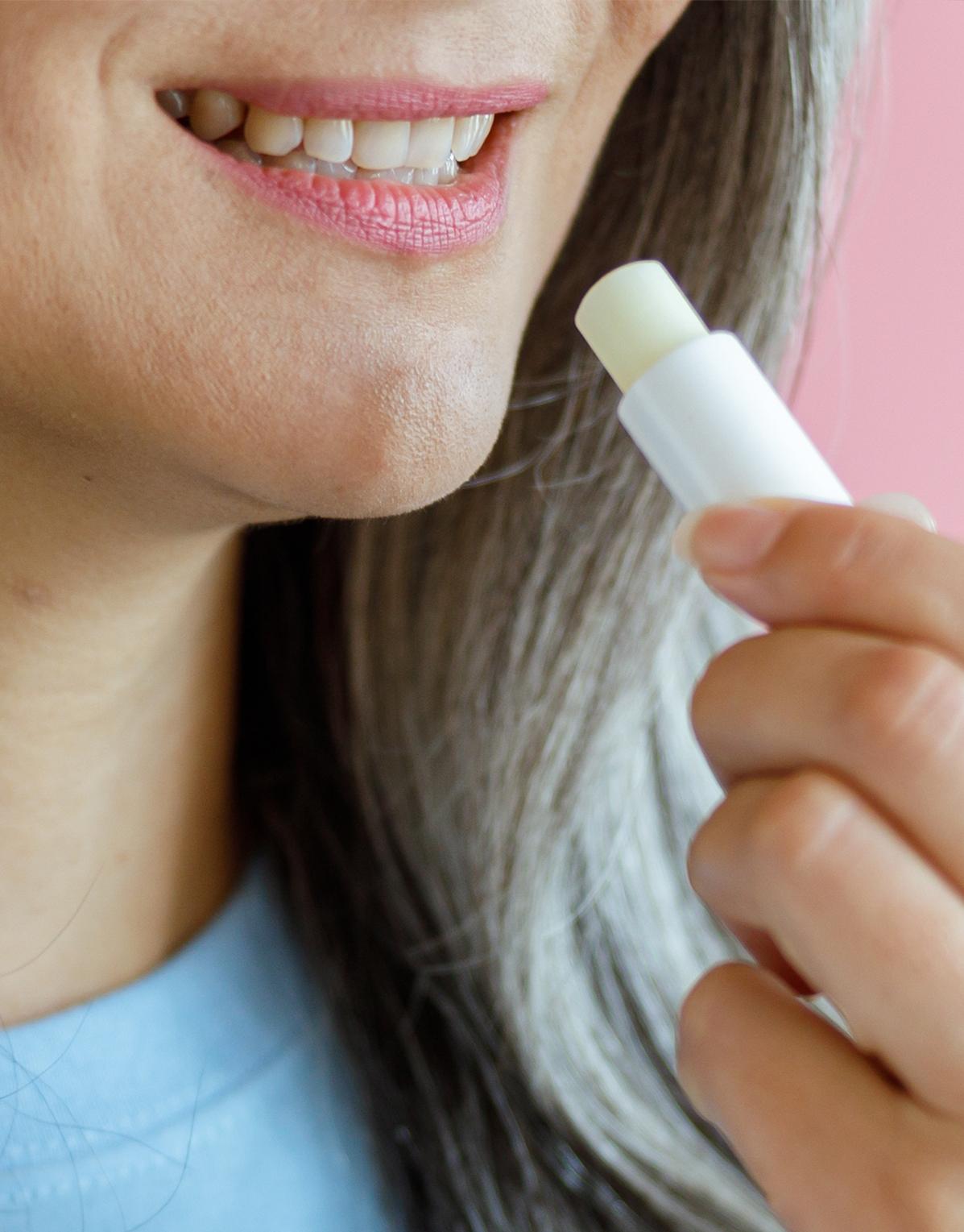 There you have it. A+ on lip perfection. 
Now go ahead… do that duck head… we mean, duck face! You got it.