HOW TO LOOK CHISELED POST 50.
3 MIRACULOUS BROW TIPS.
HOW TO LOOK CHISELED POST 50.
3 MIRACULOUS BROW TIPS.
Eyebrows frame your features. The fuller the brow, the more youthful and defined your face appears.
Research in 2015 to find the influence of the shape and position of female eyebrows showed that facial attractiveness is directly affected by eyebrows.
Full, beautifully shaped eyebrows can make a huge difference to your appearance.
Whether you're trying to fill out your face, or simply call back the languor of your 20s beauty, full brows are the way to go!
Here are the 3 best ways to look chiseled post 50. Let's get started!
The first step to looking chiseled is creating the illusion of a wider gap between your brows and eyelids.
This will make you look younger and endow your face with an overall sculpted effect.
Two ways to do that: either wax or use a brow gel.
Waxing is risky for mature queens because natural hair growth slows down over 50. Pulling brow hair out by the roots - especially overzealously is a recipe for disaster.
The easiest way to achieve this look (and avoid painful mishaps) is by using a brow gel or mousse like PrimeBrow Mousse (in PrimeBrow Complete). The lightweight non-sticky mousse tames stray hairs, giving rich but subtle color to faded brows.
A single stroke is enough to align your unruly brow hairs into neat, crisp, and lifted lines.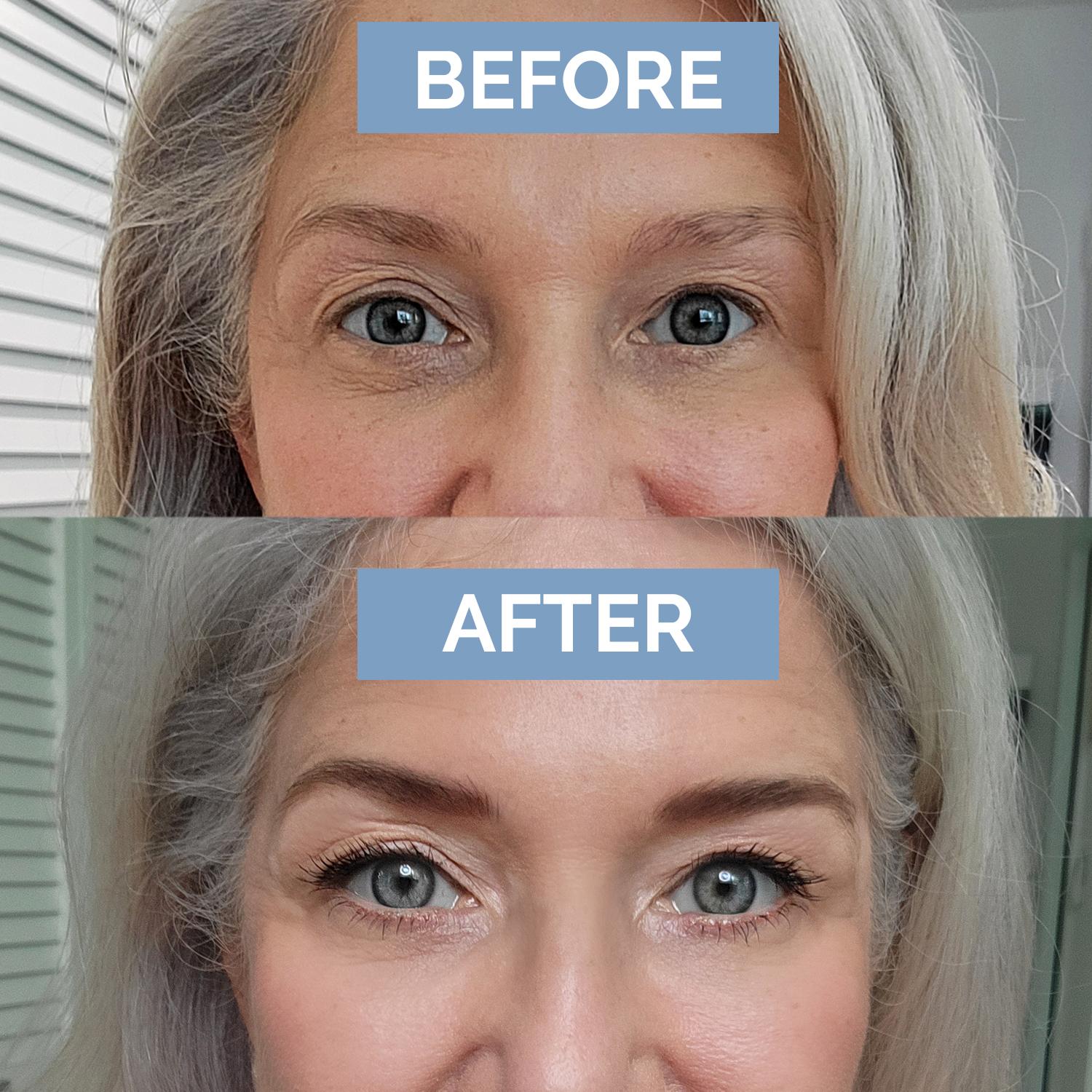 As you age, your skin loses its elasticity, causing sagging and wrinkles in many areas— including the forehead and around your eyes.
How you comb or brush your eyebrows when applying makeup can help you achieve a youthful look.
One such method is soap brows (hugely popular among silver queens).
What is the Soap Brow Effect?
What is the Soap Brow Effect?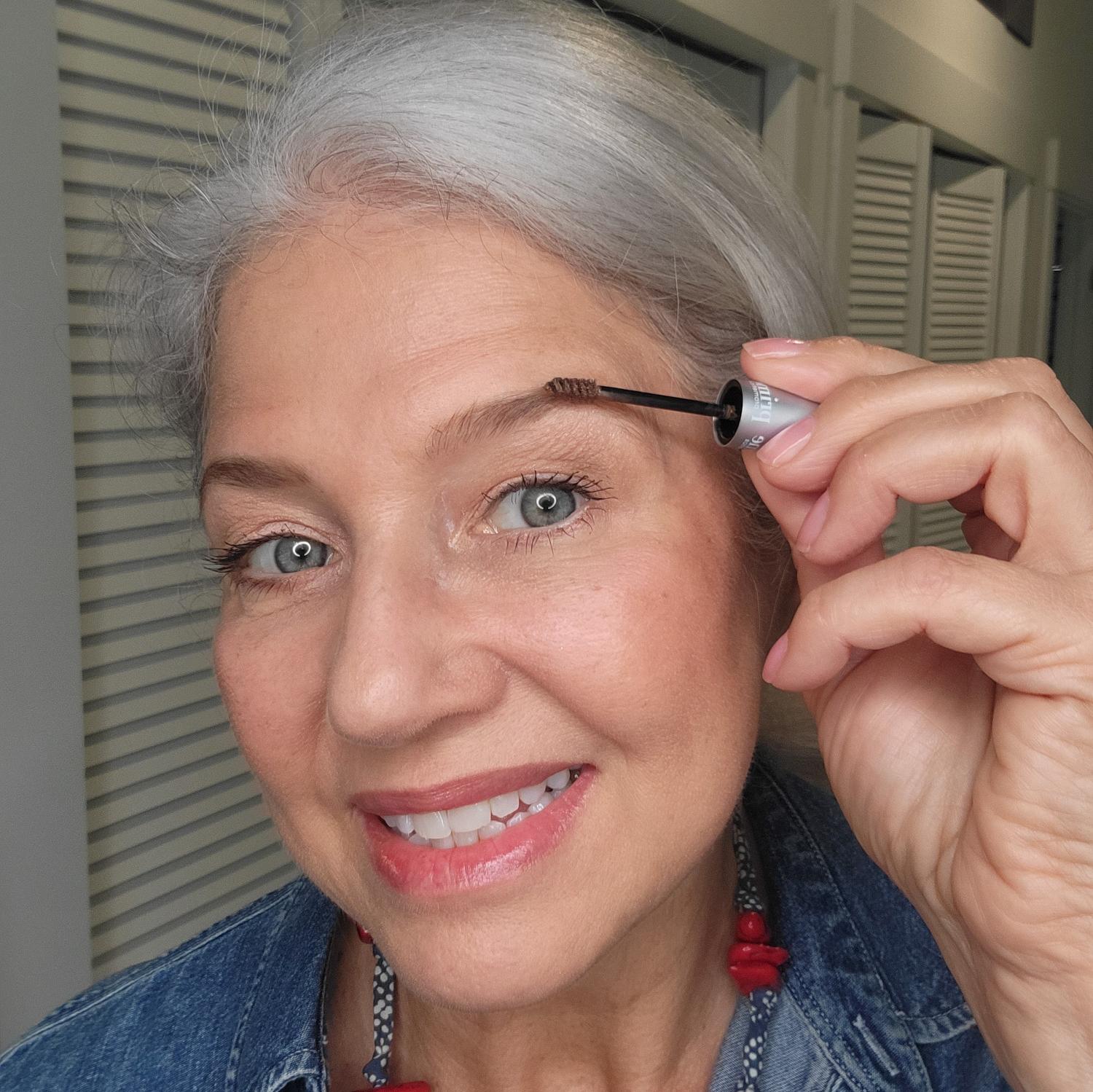 Although the term has been buzzing around the internet lately, it's not a new trend in cosmetics.
Generally speaking, soap brows refer to brushed-up, feathered brows that appear full and fluffy.
To make your soap brows look natural, lightly comb through your brows with a spoolie, fill in any gaps, and blend it to your taste.
It's important not to overdo it when brushing them before applying any makeup because this could lead to smudging that causes your brows to look darker than intended.
Full Brows for a Contoured Nose
Full Brows for a Contoured Nose
Full brows reduce the distance between eyebrows, giving your nose more structure.
Sparse, spaced apart brows only serve to flatten your nose.
PrimeBrow Complete makes this process quick and easy by giving you all the tools you need to groom and shape your eyebrows in one compact kit:
PrimeBrow Mousse: Brush on with dual-sided bristles that are great at smoothing out stray hairs. With beet and coffee extracts, your brows will be more prominent (yet natural) than ever before.

PrimeBrow Growth Serum: This nifty magic wand comes with the best-selling PrimeBrow Growth Serum Just one stroke a day and we guarantee 10x brow regrowth.

 
Silver beauties over 50 can indeed look chiseled. It's not a matter of vanity, but rather an investment in yourself.