EYEBROW TIPS & TRICKS FOR WOMEN OVER 50
Have you noticed how Big Beauty has focused on lashes and lips, but gives the cold shoulder when it comes to your brows? 
Sure.. you may see a few "eyebrow tips" articles whizzing by your social media feed. But none of them feature eyebrow growth tips and almost none are written to cater to the need of eyebrow care over 50. 

Today, in this blog, we will not only talk about anti-aging eyebrow tips, we will also focus on eyebrows for older ladies. This is the only guide to eyebrow tips and tricks that you need. But first, answers to some key questions:
Q1. What to do with aging eyebrows? Why do they have such a big impact on your face? 
Eyebrows frame and define your face. Think of them as the roof for the house of your soul. If your face is a canvas, eyebrows tell people where to look and appreciate your beauty. But with age though: 
Eyebrows start to diminish and shed. 

The hair is thinner, drier. 

The color leeches off from your brow hair, leading to eyebrows that disappear at a distance.  
The result? You blend in with the crowd. No make-up look gets it quite right. And your nose starts to flatten. 
It's not just thinning eyebrows with age. Brow woes completely strip away your ability to look put together and well maintained.
Q2. How to regrow eyebrows after 50?
We elaborate on this later on. But regrowing eyebrows should be on your mind. You can't color your way to perfection. All temporary brow enhancements stop working after a while. 
Bottom-line: You have to get more brow hair. 
Here is how you can do that: 
STEP 1: Brush your brow hair to stimulate blood circulation. You can do this with a spoolie. 
STEP 2: Feed your brows nice things. Replenish the depleted reserve of vitamins and minerals. An easy concoction is Avocado oil and Olive oil with vitamins E & C. 
STEP 3: Massage in aloe vera gel, at least twice a day. It will soothe inflamed skin around the brows, kill off infections and also stimulate more brow hair growth. 
Some products like PrimeBrow Complete take care of the three steps, in one wand! 

If you were wondering what helps with aging brows.. This does.
Q3. Why do eyebrows get wiry with age?
Some of you lovely older ladies may literally have the genes to get coarser brows with age. For the rest, it is an overabundance of androgen (male hormones, post menopause) and for others, it is a loss of lubricating oils from the brows. 
Regardless of what is happening though, you can love and care your brows into being crisp, tame winners. 
Brush 

Use a holding gel (but make sure it's all-natural) 

Nourish your brows with oils 
Now that you understand how your post 50 brows behave, let's dive into 3 tips for the best brows of your life:
1. Tweezing 
As we grow older, our eyebrows naturally thin. The hair follicles become weaker, and hairs grow back more slowly because of all the tweezing and waxing over the years, so…
You may have heard this somewhere, but this remains the number one mistake when it comes to eyebrows–DO NOT OVER-PLUCK!
One of the best things you can do for your eyebrows is to let them be. It takes over 6 weeks for eyebrow hair to grow, and the growth only slows down with age. 
If you need to pluck them, here are a couple of pointers:
Tweeze after taking a shower, as the warm water and vapor

softens the skin and opens the pores 

 Tweeze your brown hairs in the

direction of hair growth

Better to tweeze just a couple of hairs

regularly

than go without tweezing a week or two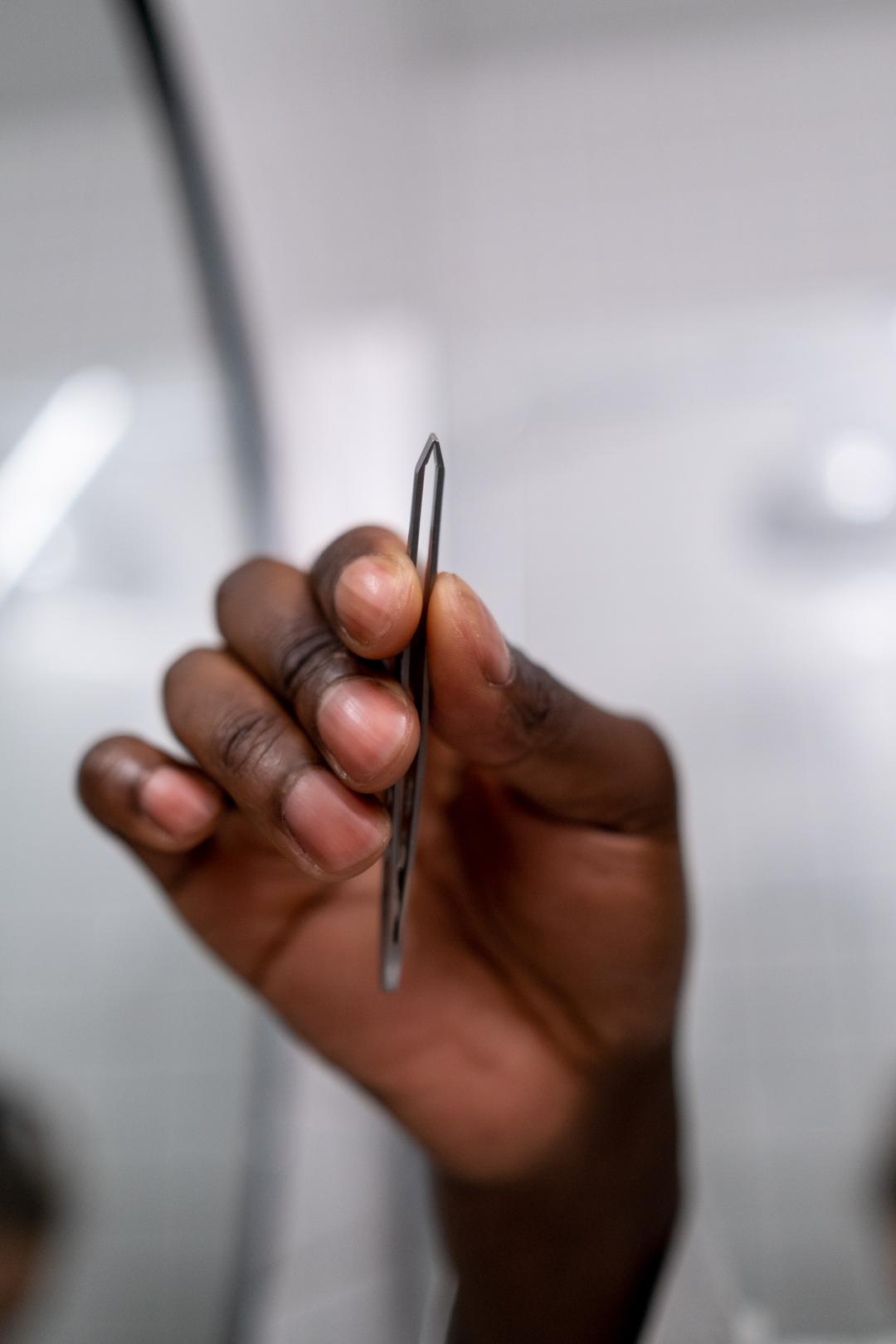 2. Filling in the gaps 
As the hair falls out and gets thinner with age, you may notice some gaps in your eyebrows. To avoid looking tired and older than you should, invest in a good eyebrow pencil, powder, or colored brow gel. Fill in your natural eyebrow shape to get fuller brows. 
DO NOT fill your eyebrows with one single-handed stroke of product. Your goal is tiny, light hair-like strokes. Apply the product in small flicking motions in the direction of your hair growth. That will give you the most natural-looking result. 
When filling in your eyebrows, use the "Less is more" strategy. Dark and thick eyebrows are not a beauty trend mature woman should ever consider. Eyebrows for women over 50 should look groomed and natural. 
 3.  Caring for your eyebrows
As a part of our nighttime routine, we take extra special care for the skin on our face, eyes, and lips. We use moisturizers and serums to rejuvenate the skin throughout the night, but why don't we do the same for our brows? 
Unlike the hair on your head, your eyebrow hairs are delicate and require care. Using a good serum for the eyebrows can be a game-changer when it comes to the color and thickness of your brows as serums strengthen, condition, and promote hair growth.
Use our PrimeBrow Growth serum in PrimeBrow Complete. It has a unique vitamin-rich formula that will help you transform thinning, sparse eyebrows into the fanning beauties you've always craved!