A LUXURIOUS NIGHT-TIME ROUTINE THAT WILL MAKE YOU FEEL LIKE A QUEEN
When you come home after a long day at work it's important to take care of yourself and recharge your batteries. Just like a great morning routine is the key to setting your mood for the day, a relaxing night-time routine will help you to relax. 
Why is it important? 
It's because your night-time routine is what will impact the quality of your sleep, thus how good you're feeling the next day.  
Therefore, you need to not only take care of your skin but also to relax, enjoy some alone time, and destress. 
Here's how to pamper your skin and enjoy a SPA-level treatment: 
Set the mood
Create a relaxing ambiance to embrace that calm energy.  
Turn on some music, light up candles and breathe for a minute. Step into your favorite pajamas or slip into a silky nightgown. It doesn't matter what you're about to do. Just make sure you feel good and relaxed.
Double cleanse
You should make sure that your skin is free of dirt, dust, grime, and layers of cosmetics. But often make-up removers and cleansers are at odds.

It doesn't matter if your skin is normal, dry, oily, or combined you need to double cleanse in the evening.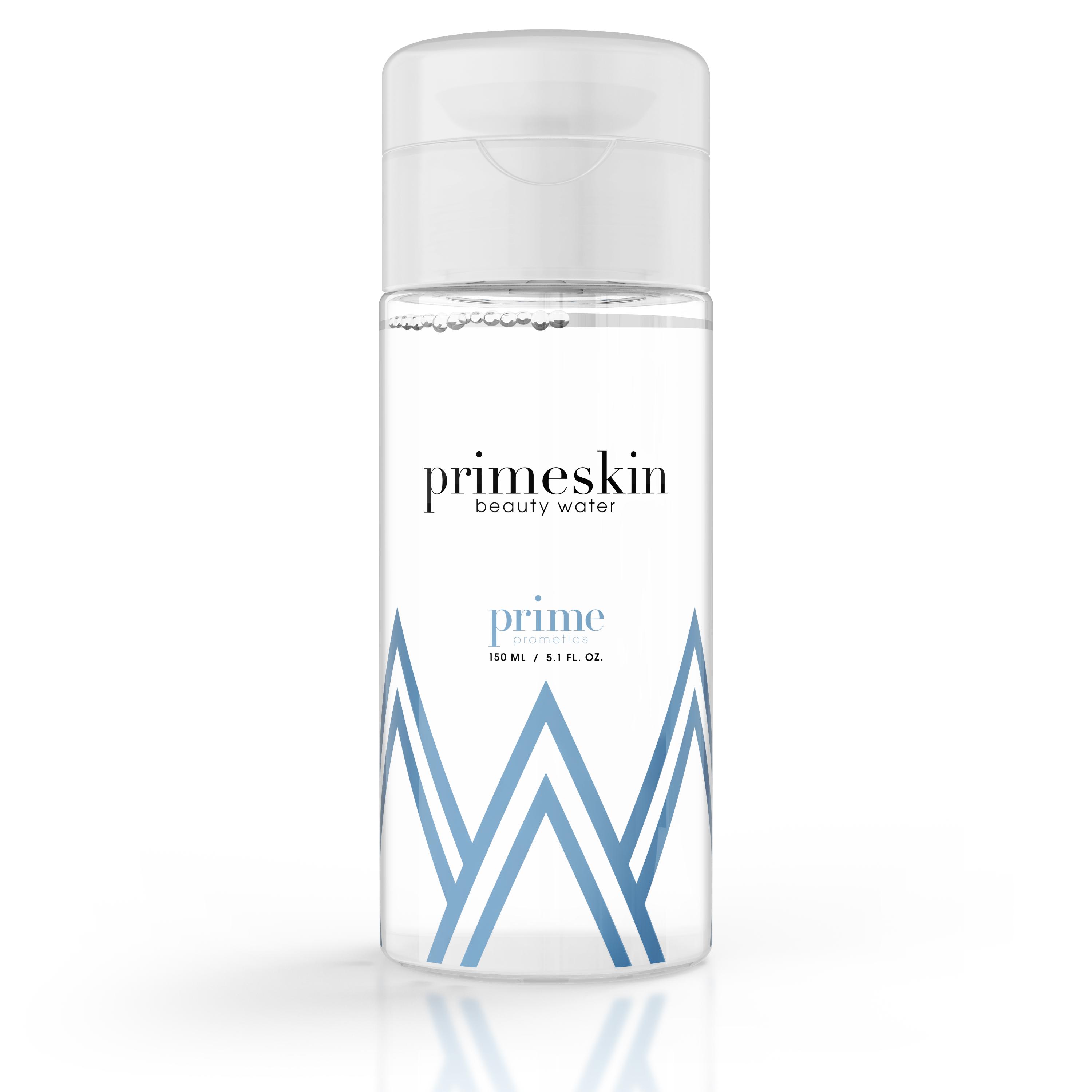 Cleansers behave more like soaps and end up being alkaline.
Make-up removers have to have a slightly acidic base, to be able to penetrate water-proof products and eliminate gunk from the day.
The best way forward is to use a formulation that packs the punch of a make-up remover and a gentle yet deep cleanser.
We have created the ideal 3-in-1 item for mature skin.
PrimeSkin Beauty Water contains Glycolic acid. The tiny molecules melt make-up away.
It also has a massive shot of Hyaluronic Acid. Think plumping your lines and wrinkles away.
Finally mild acetic acid goes several layers deep to banish dullness and dryness from mature skin.
Smoothen the skin with exfoliation 
As we get older our skin becomes less efficient at removing dead skin cells naturally, therefore it can make your skin look older than it should. This is why any facial should involve exfoliation. 
It will help to open your pores and smoothen your skin. Removing the excess oils and dead skin cells from your face will boost the skin's radiance and improve blood circulation as well as it will keep your skin soft.
Because our skin gets thinner and more delicate with age, it's better to choose more gentle exfoliators like enzyme or chemical exfoliation. 
Apply face mask
After exfoliation your pores will be open, therefore choose a face mask with detoxifying ingredients that will help to clean out your pores. Face mask with peptides and antioxidants will help to smooth lines.
While your face mask is working its magic pour yourself a glass of wine or have a cup of your favorite tea. Read a book or dance to your favorite playlist. Enjoy yourself! 
Don't forget to moisturize! 
The final step is always a good moisturizer because well-moisturized skin is one of the biggest keys to achieving a radiant glow.  
Mix a few drops of your favorite serum into your moisturizer and gently massage it in. If you have any facial tools, make use of them. Try massaging your face with Gua Sha or jade roller but remember to be gentle, so that you do not bruise your skin. 
After all that SPA-level treatment you just gave yourself, don't forget to drink plenty of water and go to bed early. Good night's sleep is just as important as a skincare routine to keep your skin radiant and glowing.