MAKE-UP TIPS FOR BRIDES OVER 50
MAKE-UP TIPS FOR BRIDES OVER 50
Congratulations, you're tying the knot!
And if you're anxious about what people will think of your appearance on your D-day, worry not!
In fact, if you know the right tricks and have the right products at hand, it can be easy to get that natural glow everyone loves.
And before we spill our favorite cuppa coffee on those secrets, here's an important message for you—
❤️ You are entitled to as much joy and fun as a blushing 20-year-old.♥️
You can love, live, and have a good time at any age, no matter how much pain and hardships you've been through in life. You have earned this moment, so let's make it special!
Let's start with a quick breakdown of Camilla Parker's wedding day look.
Camilla Parker Bowles is known for her fashion transformation, and her wedding look was classic with a hint of modernity.
Camilla Parker Bowles wore an over-the-top hat as she walked down the aisle with Prince Charles.
Hats are a great way to add interest to an outfit, especially with a plain dress. They can be a statement piece for the dress or add color and texture.
Camilla's earrings were long, dangly, and sparkly, which gave her face definition.
And if you notice closely, she is wearing a very light shimmer over her brow bones in this photo. This highlights her eyes and makes them stand out more than if she didn't have any shadow on them at all.
You can spot a hint of lip gloss. The Duchess of Cornwall (now Queen) spotted a subdued yet sophisticated look.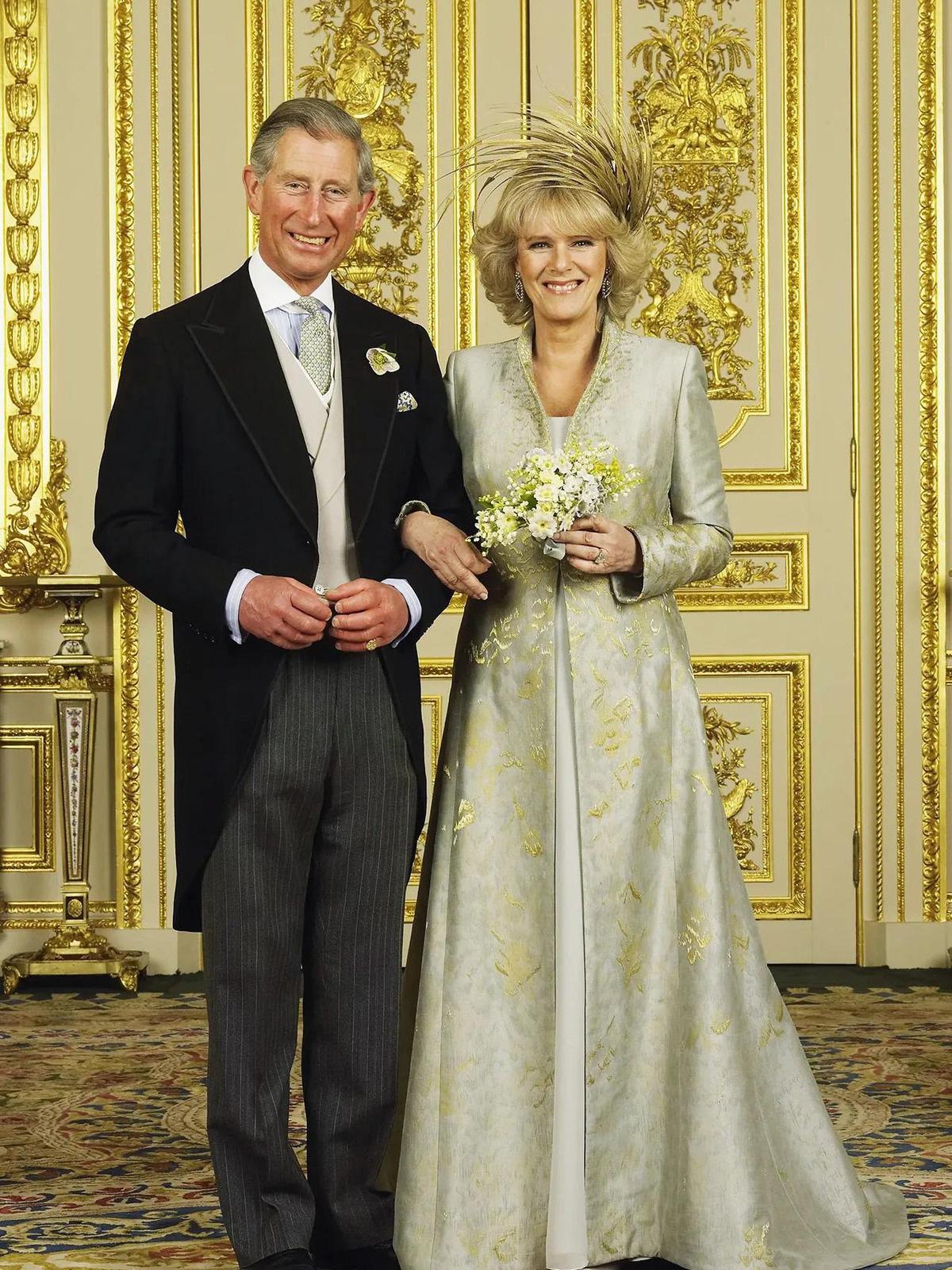 The Perfect Make-up Routine for a Silver Bride
The Perfect Make-up Routine for a Silver Bride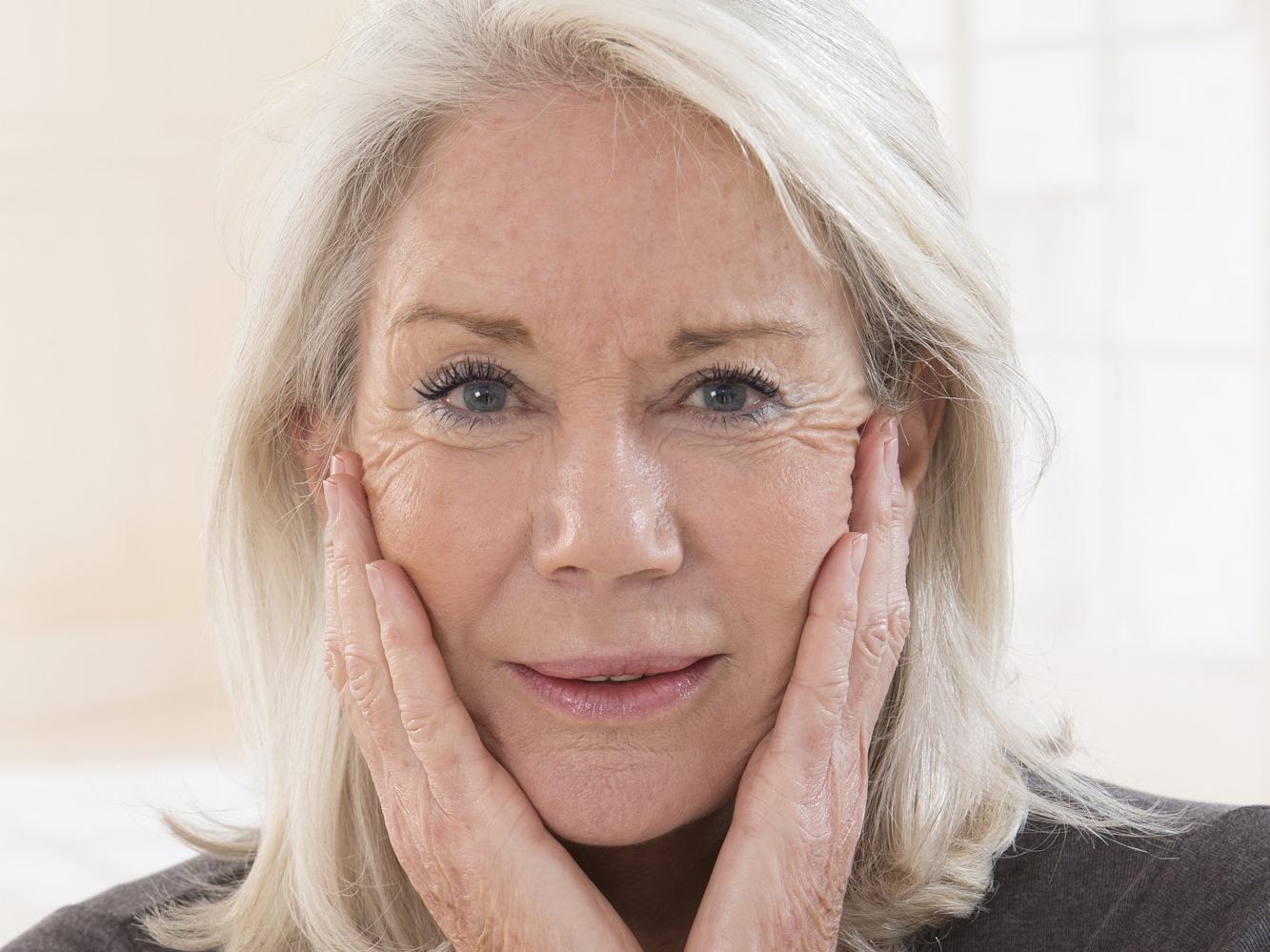 For this, you'll want to start with a primer.
This will make your foundation last longer throughout the day and fill in fine lines.
Next, use a foundation that matches your skin tone (you can also choose a shade lighter if you want to look younger).
Next, apply highlighter on top of this foundation.
Highlighter will bring out cheekbones and give you a more youthful appearance by making them appear lifted.
2. Bring Your Eyes to Life.
2. Bring Your Eyes to Life.
To focus on the eyes, use a light color on the eyelid and darker shades in the crease.
For example, you could use a champagne shade as your base and then add a deep brown or black to your crease to accentuate it.
Don't forget lashes! To make them more dramatic, finish off with a pro-age mascara for incredible length and volume!
Our PrimeLash Mascara is not only lash-enhancing but also nourishing - perfect for the peepers of silver brides!
It lasts all day long without smudging or flaking into little black dots of mascara pigment. Just what you need for lasting lash enhancement — without the panda eyes.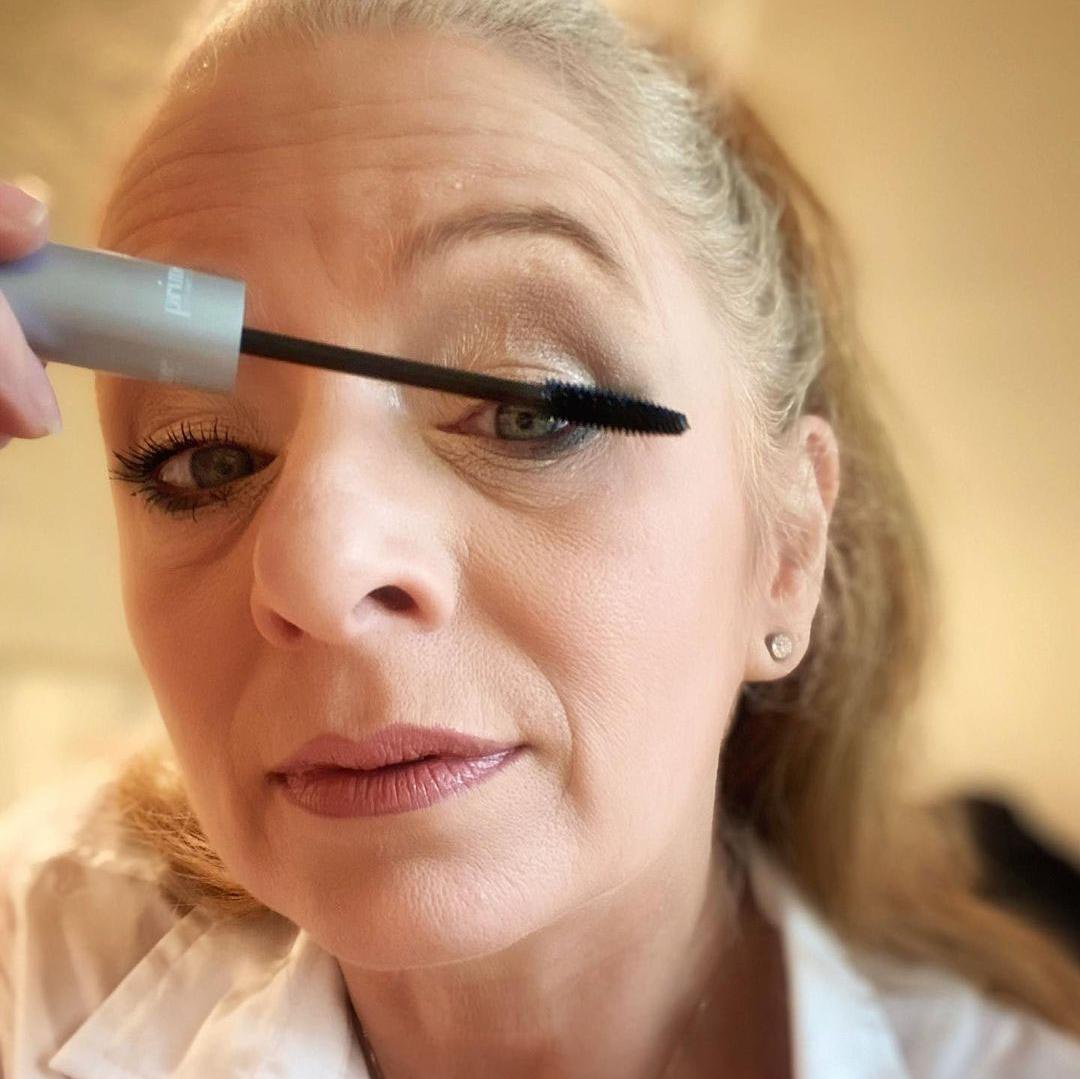 3. Don't Overdo your Brows.
3. Don't Overdo your Brows.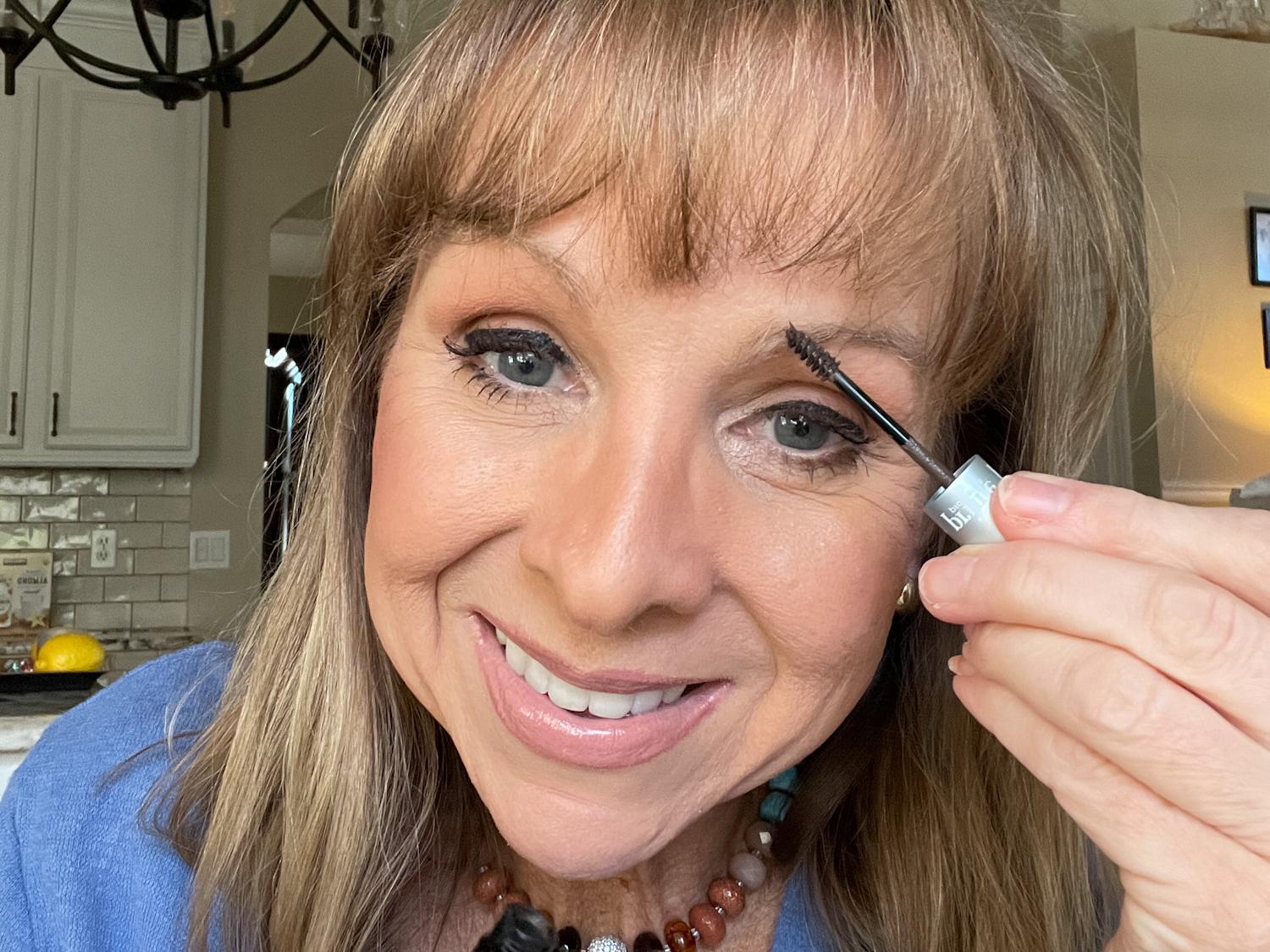 Use a lighter hand with the brows, especially if you have an ashier complexion.
Just fill in sparse areas or bald spots for the impression of youthful, fluffy and full.
PrimeBrow Complete is a lightweight, non-sticky formula that tames stray hairs.
It's infused with nourishing ingredients and coffee pigments that lend rich but subtle color to faded brows.
4. Bring Balance to Your Lips.
4. Bring Balance to Your Lips.
Now that you've defined your eyes and cheeks, it's time to give those lips some attention.
Aging can sometimes lead to asymmetrical lips that feel unflattering.
There are many ways to fix this issue, but one of the most common is to use a liner pencil to draw over your natural lip shape, and create a uniform look that helps highlight the symmetry of your face.
Then fill in with lipstick or gloss: Just make sure it's not too heavy or sticky, so you don't get cakey lips!
For a good balance of color and shine, try PrimeLip Lipstick—it's matte enough for definition but glossy enough for a hydrating glimmer. If you want more shine than usual but still want the precision of a lip pencil—try PrimeLip Gloss instead.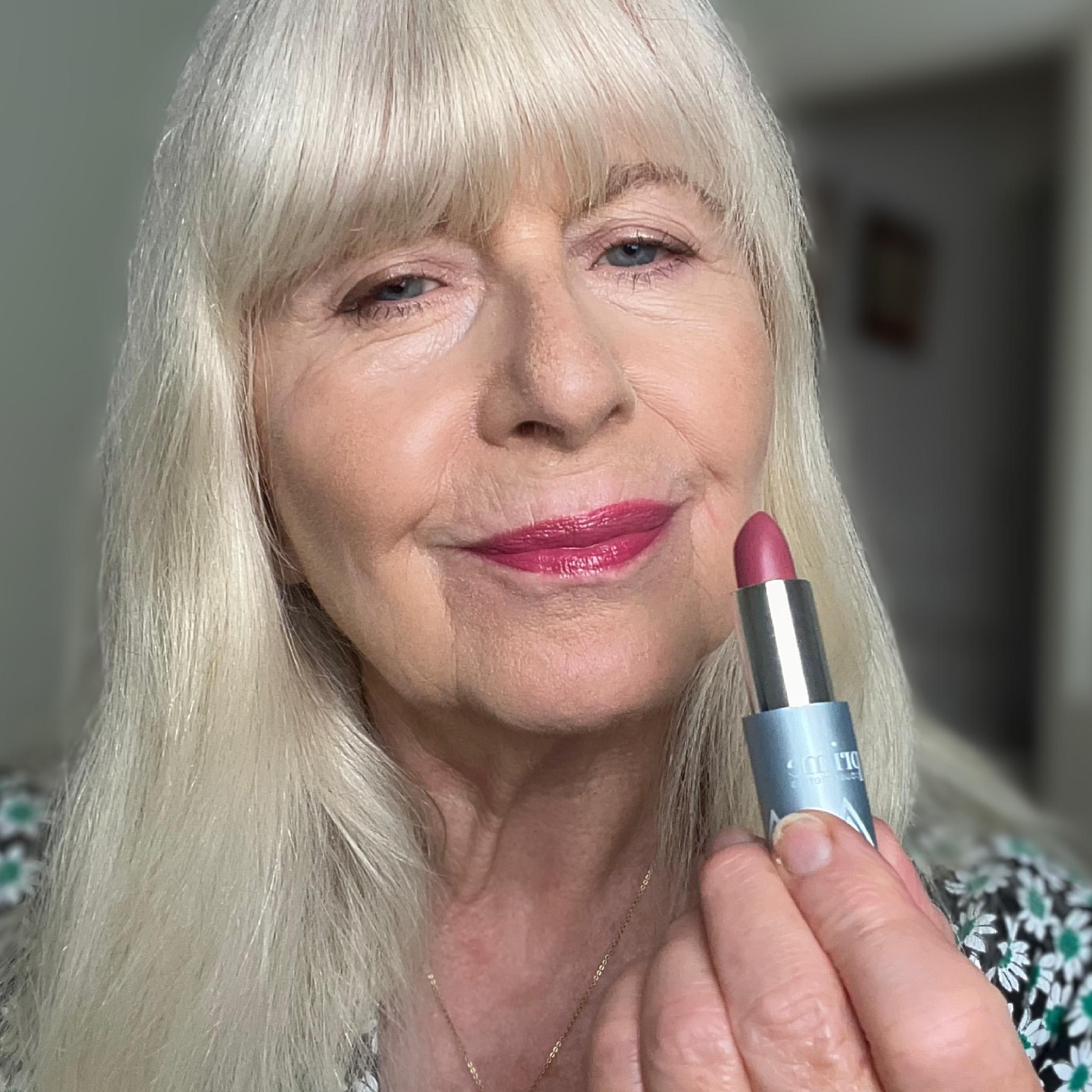 We hope this has been an informative read for you!
The perfect makeup routine for a silver bride will enhance your natural beauty and bring out your best features.
Most importantly, remember to take it easy on yourself; it's good to practice new things but don't feel pressured into doing everything at once or trying too hard.