MAKE-UP MISTAKES THAT MAKE YOU LOOK OLDER
MAKE-UP MISTAKES THAT MAKE YOU LOOK OLDER
Let's face it. No one wants to look older. 
But when it comes to makeup, sometimes we're our own worst enemies. 
We end up making choices that make us look older than we are. 
The good news is there are a few simple solutions for avoiding these common makeup mistakes that make you look old so you can look your best and feel confident!
Should You Wear Less Make-Up As You Get Older?
Should You Wear Less Make-Up As You Get Older?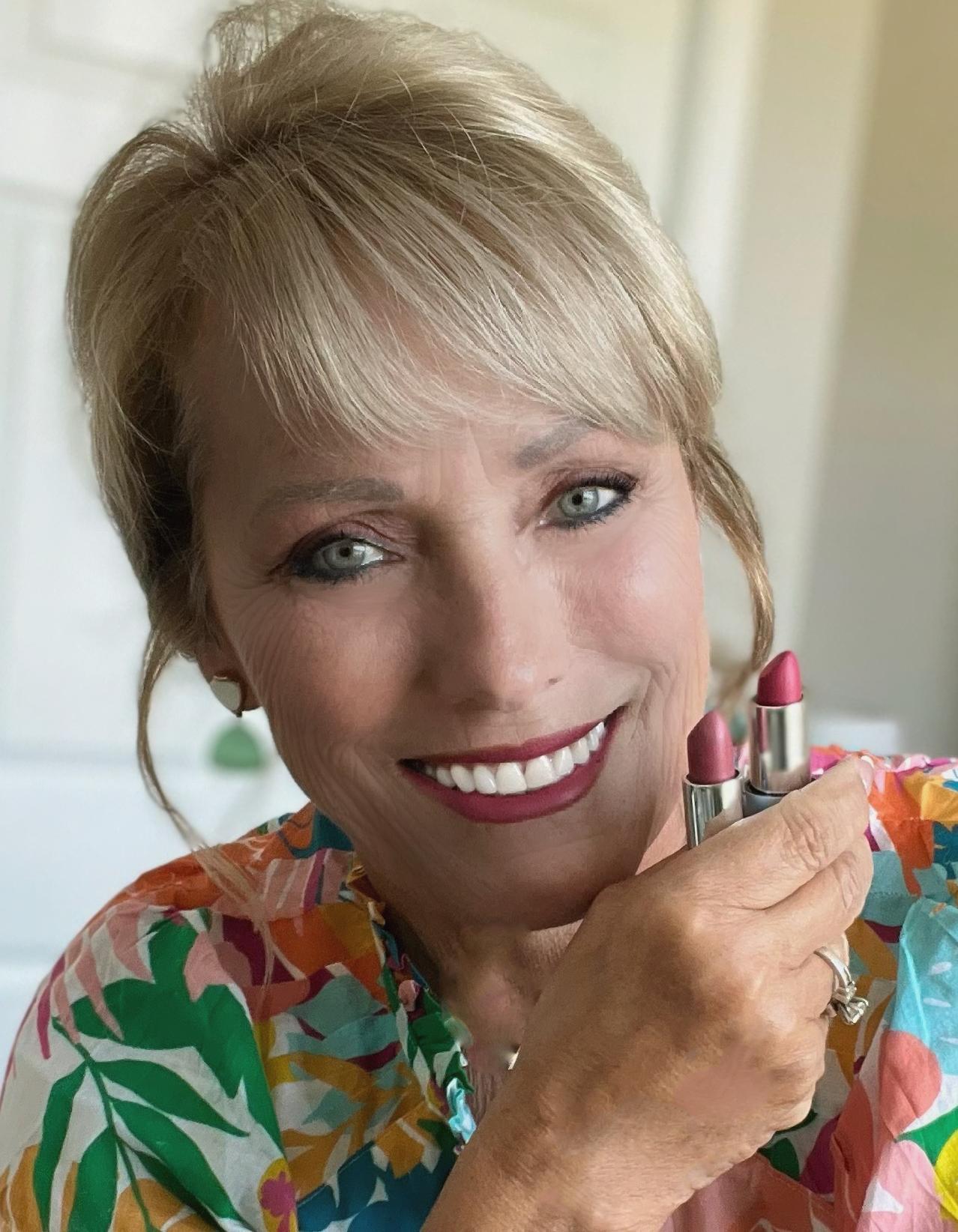 Let's get this out of the way: yes, it's okay to wear more makeup as you get older. 
You shouldn't feel like you're doing something wrong by wearing makeup if that's what makes you feel confident and beautiful. 
It's a form of self-expression that shouldn't stop when you reach a certain age!
Of course, there are some considerations to keep in mind when it comes to choosing your look. 
For example, don't go overboard with bright colors—they can look harsh against mature skin. 
Also, be careful not to wear too much eyeliner or lipstick—they can make wrinkles more apparent.
And remember: if a product is making your eye look puffy or dry, then it's probably not right for your skin type at this time in life.
Eye Makeup That Makes You Look Older
Eye Makeup That Makes You Look Older
A study found that 70% of men and women notice eyes as the first thing when they meet someone. And we've found that eye makeup is the biggest part of the makeup mistakes that age you. Let's identify them and get out of our way.
Dark eye makeup can make you look older than you are if you have a fair complexion. 
Avoid smoky and bright colors also, which tend to make the eyes appear smaller in proportion to the rest of your face.
Heavy eyeliner, smokey eye makeup, and bright colors; all make you look older.
If you want to wear a bold color on your eyes, we recommend using a light shimmery cream shadow that you can apply over the lid with your finger or an angled brush.
Apply it all over the lids and then blend towards the outer corners of your eye so that it's not too harsh looking.
Avoid Heavy Eyeliner at all Costs
Avoid Heavy Eyeliner at all Costs
Avoid thick, dark color, liquid eyeliner, or anything else in excess.
This includes any kind of cat-eye flick or other dramatic shapes around your lids.
No matter how you feel about eyeliner, it can make or break your look. 
When in doubt, remember- less is more. 
If you're going for a natural look, stick to the liner on the top lid only and skip the bottom one altogether. 
The goal is to make your eyes appear wider and brighter, not smaller and darker.
Stop Using Fake Eyelashes
Stop Using Fake Eyelashes
Also, avoid using fake eyelashes. 
According to a study, 26.8% of the respondents experienced health problems such as ocular hyperemia, pain, and itchy swollen eyelids due to fake eyelashes. 
Instead, try mascara —the results will be better than anything else.
But not any mascara because your lashes' needs are different now than it was ten years ago. 
Opt for a mascara that: 
Doesn't sit heavy on your lashes, creating clumps 
Coats lashes evenly - giving tons of natural length and elongation 
Nourishes your lashes with bioactive nutrients which "command" them to reverse age related damage 
Sits well, stays on, but comes off - easily and without tugging and pulling 
Prime Causemetics' PrimeLash Mascara has over 5000 5* reviews across the website and social channels. 
Also - SECRET: It is the mascara that has the most mentions of "LOVE" in its reviews… go ahead, check the testimonials out. Women over 50 can't imagine starting their day without PrimeLash Mascara.
20x lash elongation. pH Balanced. Hypoallergenic. Explore Product.
Do Not Over-Pluck Eyebrows
Do Not Over-Pluck Eyebrows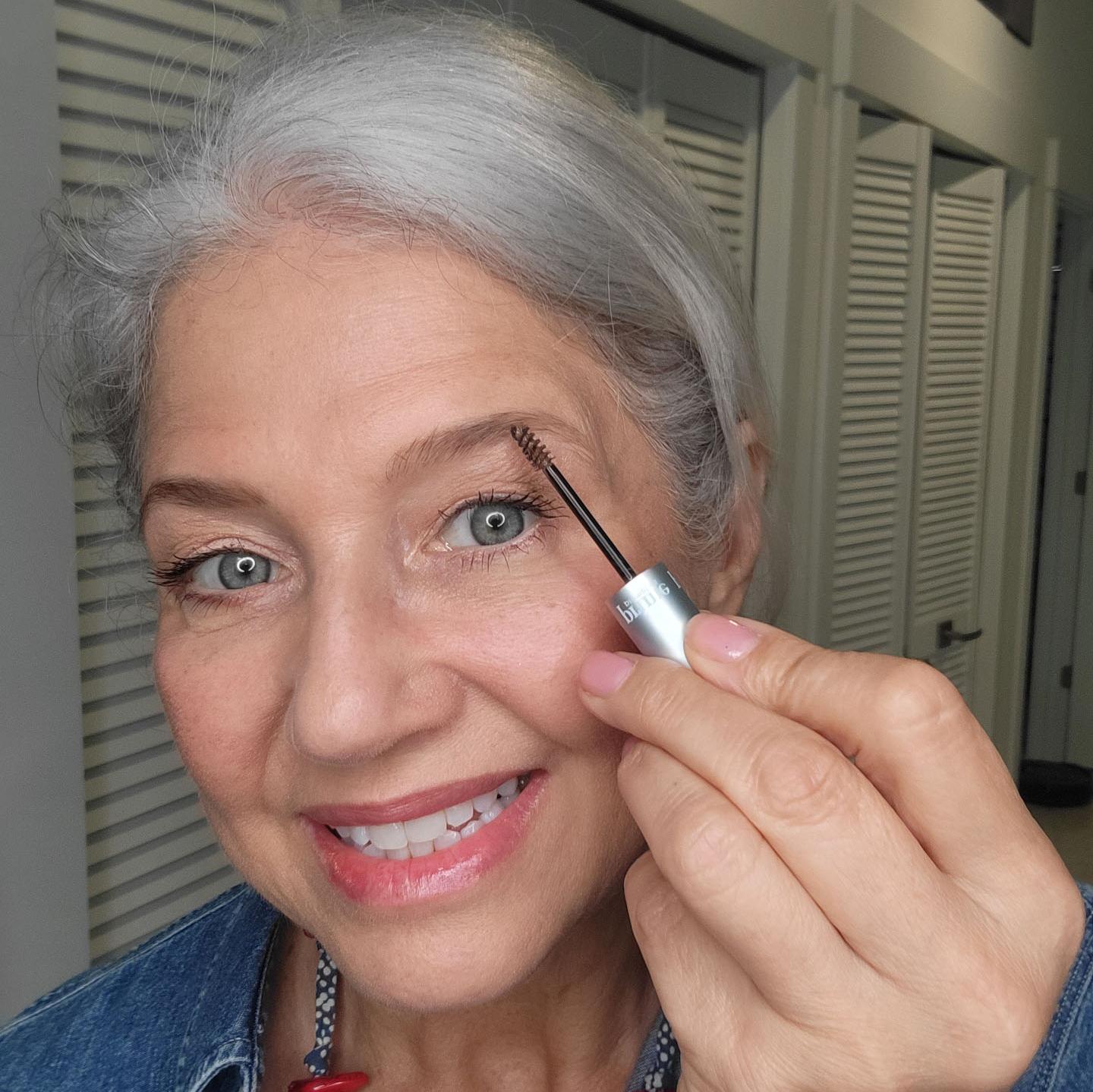 Eyebrows are important, as they frame your face and enhance your features. 
The shape, size, and color of your eyebrows can make a big difference in how old you look.
If you pluck too much or have no hair at all, it can make your eyes look smaller than they really are.
The ideal look for mature queens is an elegantly full pair of brows - with no bald spots, gray hair or stiffness. 
This is easier said than done. That's why we at Prime introduced the PrimeBrow Complete.
PrimeBrow Complete brings 3 unique actions to 1 sleek wand. Comb brow hair. Tint it with coffee and beetroot. Apply serum for 10x brow hair growth. Explore the product.
Does Contouring Make You Look Older?
Does Contouring Make You Look Older?
Contouring is a technique that makes your face look more defined and sculpted. It gives the illusion of making those features stand out more, which can make your face appear more angular than rounder. 
But it can also make you look older if done incorrectly.
Although "facial contouring" searches are up 141%, contouring is not for everyone.
You should also avoid this technique if you have a weak jawline or any other signs of aging on your face like- sagging or wrinkles.
If there's too much contrast between your highlighter (the lighter shade) and bronzer (the darker shade), this could accentuate wrinkles around your eyes or mouth instead of reducing them.
Does Mascara Make You Look Older?
Does Mascara Make You Look Older?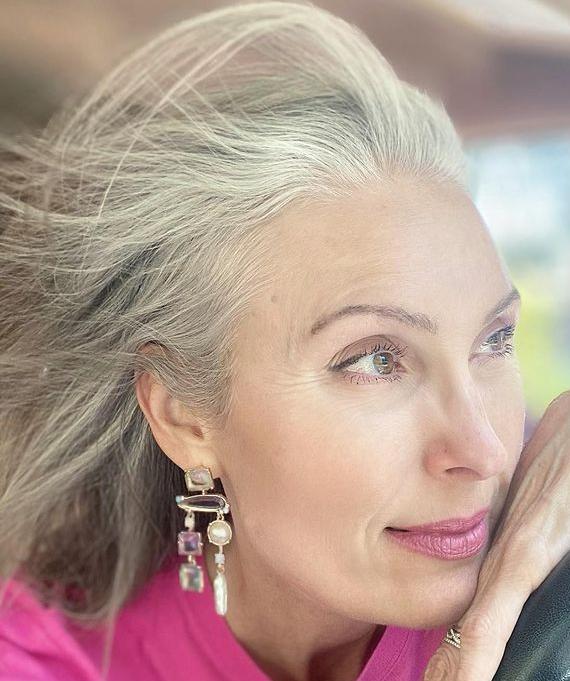 Mascara is a great way to add definition and drama to your eyes. 
If you're not careful, mascara can do the opposite and make you look tired, old, or like you've been up all night.
The right mascara can be the key to making your eyes look younger and more wide-awake. 
Use brown mascara instead of black mascara. 
Brown mascaras have a more natural effect on the eye than black ones because they blend in with your lashes rather than standing out against them like little needles sticking out from your face. 
This makes your eyes appear more awake and healthy while still adding some drama without looking overdone or tired. 
The trick is to get your mascara to the base of your lashes and flick it up. 
For the inner and outer corners, use the tip of your mascara wand.
This is why you need a perfect wand that gets to the tiniest lashes and grips them all.
Maintain A Natural Look When Putting On Makeup - Don't Overdo It!
Maintain A Natural Look When Putting On Makeup - Don't Overdo It!
Makeup is a way to be creative and play with color, looks, and styles. But if you want to look younger, remember: Keep it simple.
When applying makeup, it's important to maintain a natural look. 
Do not overdo or use too much foundation, blush, face powder, and eye makeup.
In the end, it comes down to looking the best version of you. 
Remember, you can never go wrong with less is more. So, have fun with it!