HOW TO MAKE MATURE EYES LOOK BIGGER?
HOW TO MAKE MATURE EYES LOOK BIGGER?
If you're like other silver queens, you might also be wondering if it's a good idea to go for the "lifted" look.
Rest assured that this is a common concern among beauties, and it's not necessarily something you should worry about. 
Because there are simple and easy tricks proven to make your eyes appear bigger and brighter!
Are you ready for that? Let's dive in!
Apply eye primer to your eyelids. 
Eye primer helps keep your eyeshadow in place. It prevents your eyeshadow from creasing and makes the area underneath your eyes look darker. 
You can use a light shade eyeshadow as a primer to brighten your eye area and make it appear more open. 
Apply eye primer from the lash line up to your eyebrow.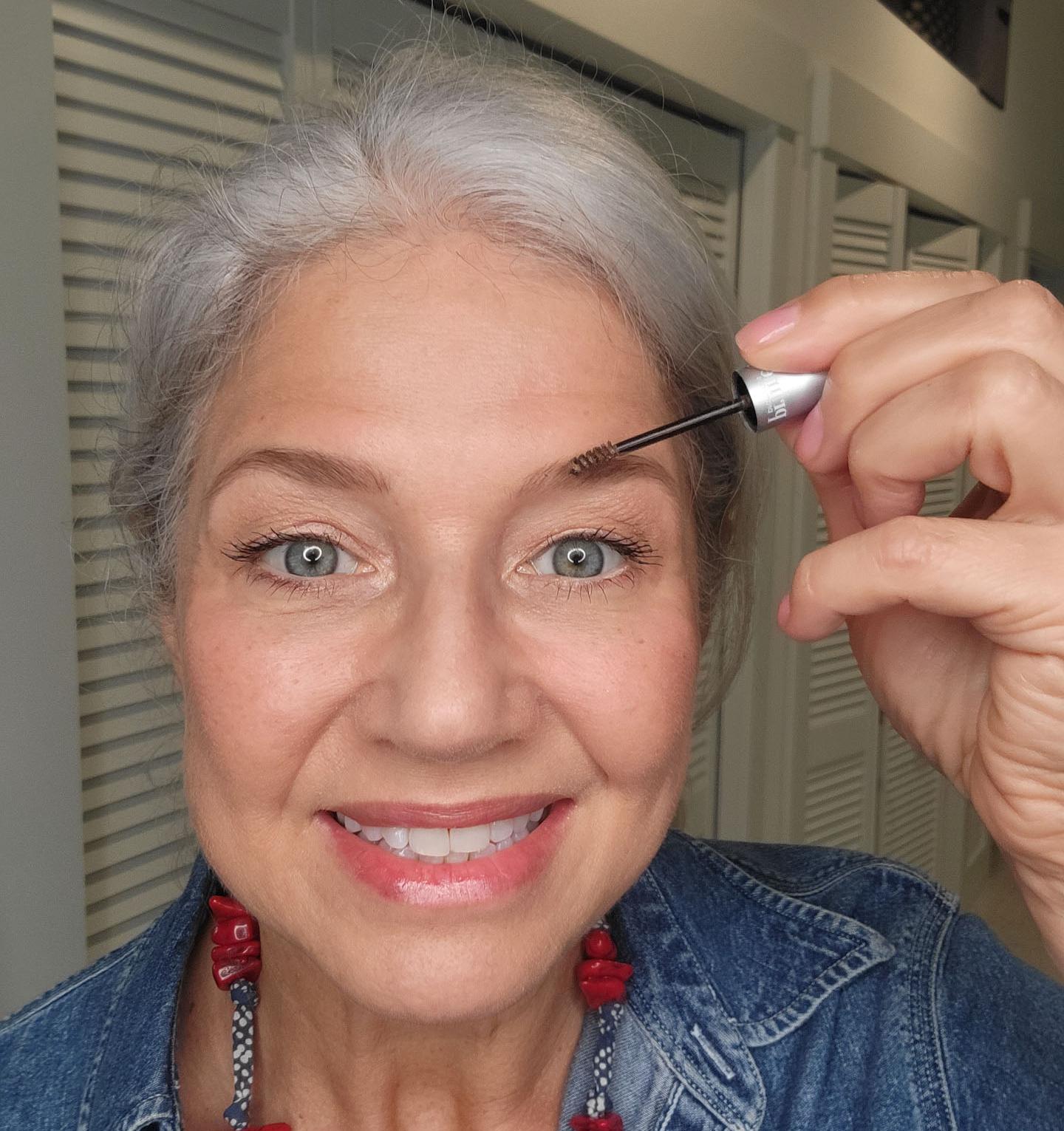 The first step is to lift your eyes.
And how do you do that?
You guessed it right - by working around your eyebrows.
Use an eyebrow brush to shape your eyebrows into an arch. 
Fill the bald spots with brown eyeshadow. You can also use a brush or an eyebrow brush to be more precise about where you want the color applied.
And lastly, apply an eyebrow pencil to define your eyebrows. It really helps, especially if you have a scraggly brow line. 
To finish, use an eyebrow gel to keep everything in place so that it does not smudge throughout the day.
This helps give them a definition and makes them appear fuller without looking too unnatural or fake. More importantly, it gives that lifted look!
Did that sound like too many steps? 
To be honest… It is a lot. Most brow products except silver queens to draw on brow hair like the pros. With a tremor and all. 
That's why we created PrimeBrow Complete (it's already sold out 3 times).
The first action

is the spoolie brow brush. It combs and straightens unruly hair for more length and fullness. 

The second action

is the beetroot and coffee tint. The mousse base holds hair in place, while giving faded and lifeless brows volume and definition. 

The third action

is through the multivitamin-rich brow serum. Its bioactive nutrients coax more hair growth, in half the time.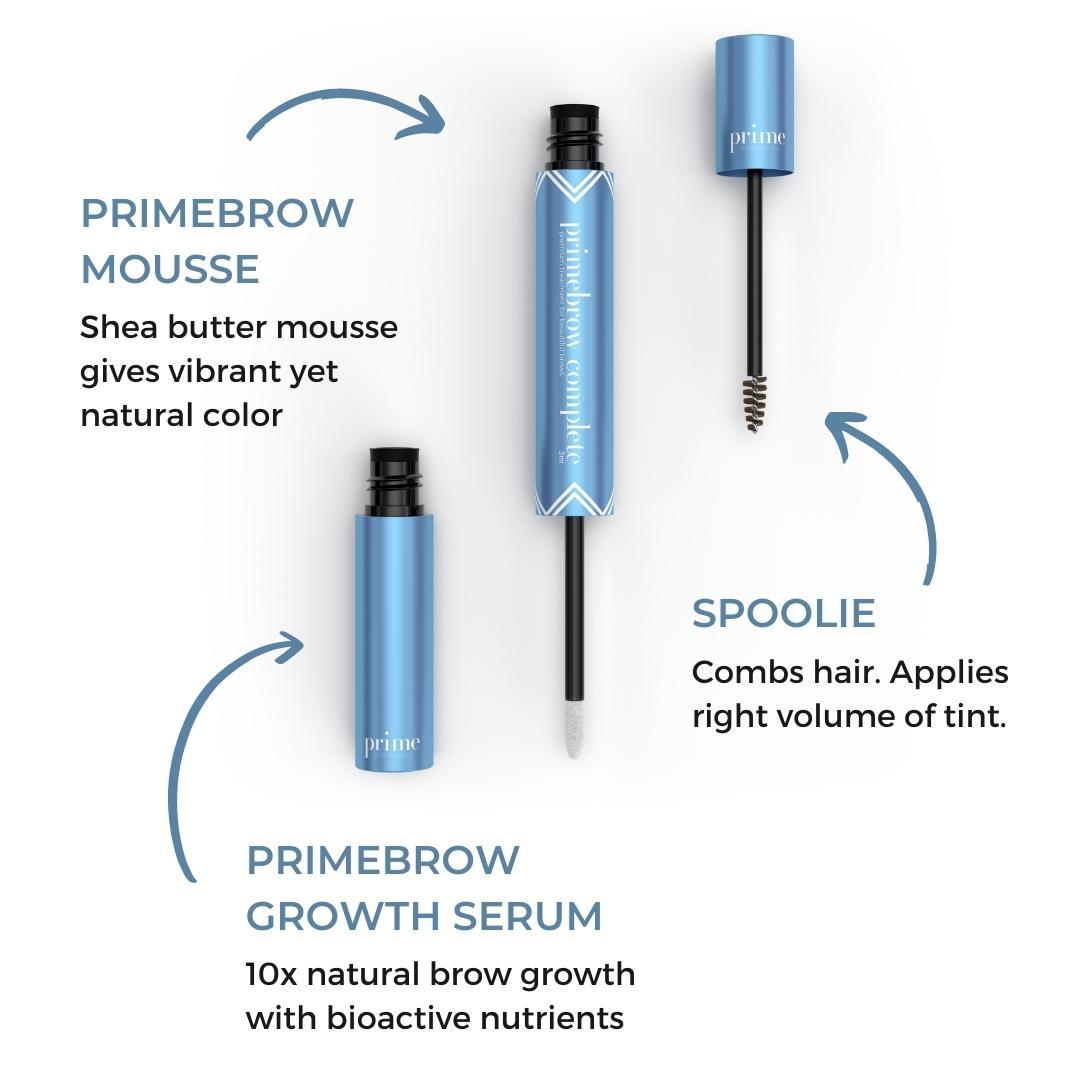 Give Your Eyes an Upward Flick with the Eyeshadow
Give Your Eyes an Upward Flick with the Eyeshadow
Another great way to create an illusion of bigger eyes is with eyeshadows. 
Here's how to do that:
Use a mid-tone color on the outer corner of your eye. 
Use a light color eyeshadow on the lid and brow bone. If you're going for an all-over "no makeup" look, use a light cream shadow instead because it will be easier to blend in with your natural skin tone.
Apply dark color in your crease and below your lower lash line. This will make your eyes look like they have more depth and dimension, which in turn, make them appear larger than they really are.
How to create a flick with an eyeshadow:
How to create a flick with an eyeshadow:
Apply a small amount of eye shadow into the crease and blend it up towards the brow bone.
Make sure you don't go overboard with this step because if you do, your eyes won't look big but smaller.
Imagine a slanting line from the end of your lashes to the tip of your eyebrow. Apply the eyeshadow within this area.
Use a shimmery white or champagne gold shadow on the inner corner of your eyelids (also known as "the tear ducts"). 
This will give off an impression of more space between them while also making them appear brighter and more awake—two things that make large eyes look even larger.
Create an upward flick with the eye liner:
Create an upward flick with the eye liner:
An eyeliner flick is a great way to make your eyes appear bigger, especially when combined with mascara. 
To create this look, pull the eyeliner outwards in an upward direction from the outer corner of your eye, and ensure that it doesn't extend past your outer corner (or else you'll end up looking like a raccoon). 
Mascara should be applied immediately after applying the eyeliner. Apply several coats of mascara for best results.
Give Definition to Your Eyes With a Pro-age Mascara:
Give Definition to Your Eyes With a Pro-age Mascara: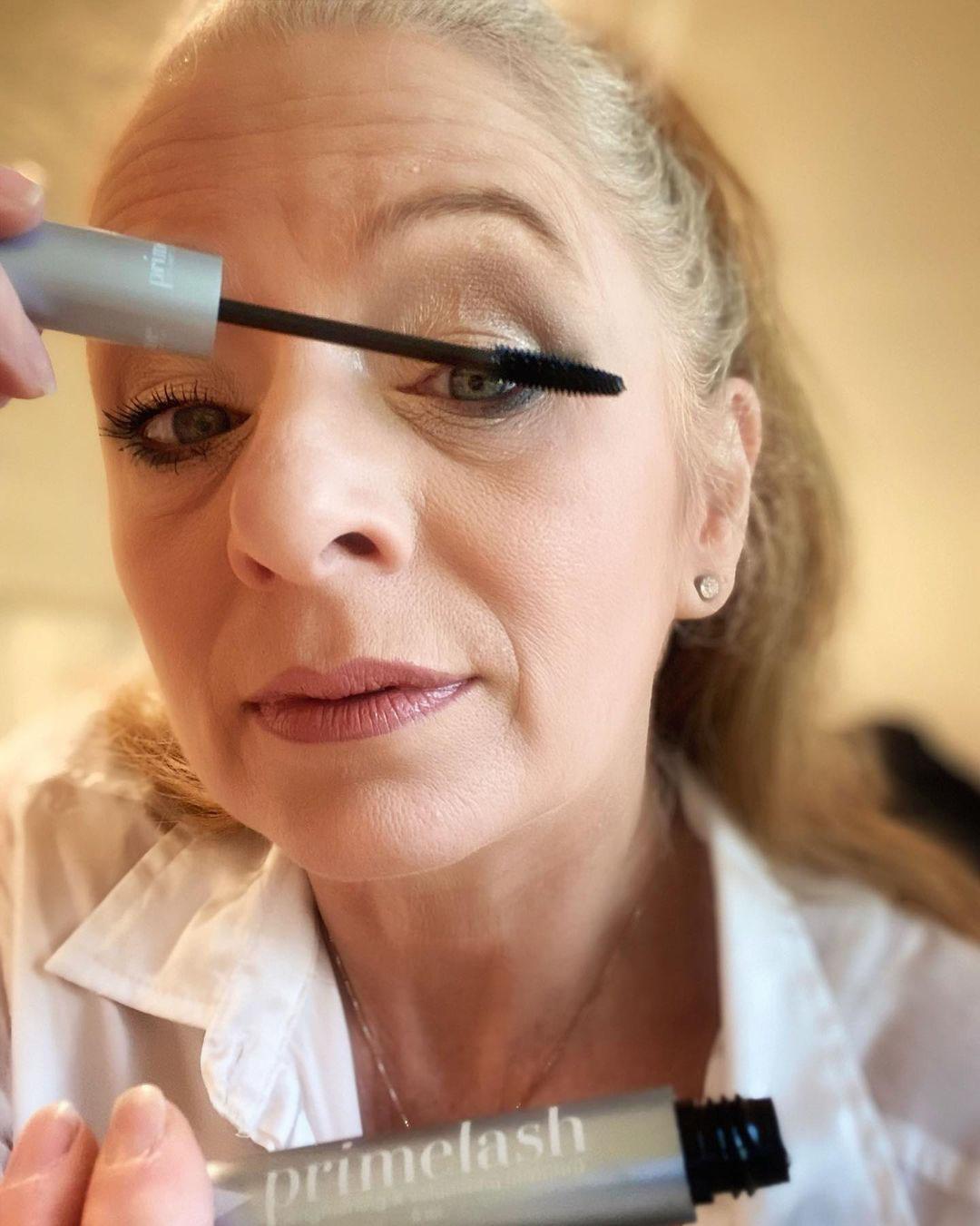 Mascara is an essential part of your makeup routine if you want to make your eyes look bigger. 
Why? Because Mascara is has a dual action: 
It gives the impression of more eyelashes. Automatically drawing attention to the eyes.
It lifts droopy lashes. Lifted curled beauties open up your eyes. 
Start at the base of your lashes and wiggle the brush upwards. 
This will help separate each lash while adding volume and dimension to them. 
Opt for a pro-age formulation like PrimeLash Mascara that gives you 10x lash length. It doesn't clump or weigh down your lashes. 
The formula doesn't stain your under-eyes (which makes your eyes look smaller) and provides a natural lift to lashes, unlike other mascaras.  
Use a Concealer to Give it a Finishing Look.
Use a Concealer to Give it a Finishing Look.
Use a light-colored concealer on the edge of your eye. Apply it in a slanting line extending from the outer corner of your eye to about halfway across your forehead. 
Blend outwards towards corners and upwards at an angle towards the temple area, so there are no harsh lines showing up anywhere.
This will give your eyes a clean and tidy look. 
We hope you enjoyed this post. 
Mature eyes can look bigger with the right makeup and a little know-how. 
We hope our tips help you flaunt the gorgeous eyes you deserve!