5 TIPS TO NATURALLY PLUMP UP YOUR MATURE POUT
When it comes to perfecting our lip game, putting the emphasis on plumping them up is often top of mind. Research has shown that women who have bigger, fuller lips tend to look younger than their natural age. Having the desire to make our lips look plumper is especially true of women in their prime—we're talking age 50 and above—because this is the time of life when our lips start to lack collagen and begin to grow thinner. Collagen is the culprit for the loss of volume we see as well as the vertical lines that are suddenly starting to creep up. If that's not enough, there are also the upper lip wrinkles (again, lack of collagen is the cause) as our lips lose their firmness, elasticity, and overall smooth quality. The longing for plump lips isn't just about achieving thickness, it's also about having the lips look healthy, hydrated, and oh-so-smooth. Despite what many people think, Botox is not the only way to plump up your mature pout. In fact, we believe that there's no need to worry about needles and lip injections of any kind—read on how to have soft plump lips the natural way.
Botox Is Not The Answer—Especially For Women Over 50
Botox Is Not The Answer—Especially For Women Over 50
The thing about Botox is that it can make lips look a little (or a lot!) "fake" and not quite natural—and this applies not just to skin, but the lips as well. We've all seen images of celebs where the results don't look quite right. 
The other thing about Botox is that, even though it can have amazing results for plumping up your lips, and literally injecting volume, and making them smooth, going this route takes a whole lot of commitment for follow-up post-treatment care and regular maintenance sessions with a plastic surgeon. So then, how to plump lips without botox?
What Do Plump Lips Really Look Like, Anyway?
What Do Plump Lips Really Look Like, Anyway?
Have you ever wondered how to know if you have plump lips? You're not alone! Plump lips can mean something different to different people, and despite what we see on Instagram, plump lips do not necessarily mean lavish, lucious, and large "pillow-like" lips (although it can mean that, too). 
But plump lips can more simply just mean full lips: think supple and soft, and still natural. As one skincare expert puts it, desiring fuller lips can just mean wanting your own lips, but "just with a bit more oomph".
Get Naturally Pumped (And Plumped!) Up Lips:
Get Naturally Pumped (And Plumped!) Up Lips:
So how to have plump lips - naturally and permanently? 
You'll be happy to know that there are ways to naturally, even permanently, plump up the lips without having to bring in the Botox—and we promise we're not just giving you some lip service. Read on to find out more.
#1 Have A Lip-Care Routine:
#1 Have A Lip-Care Routine:
While most women are disciplined and diligent when it comes to their skincare routine, many tend to neglect their lips, say experts. This includes using a lip scrub to exfoliate the lips. 
When it comes to exfoliation, we love anything DIY. 
Have you ever wondered how to plump lips with sugar? Try fine-grained castor sugar. Simply wet your lips with water to soften up any dry skin. 
Rub the cotton swab with castor sugar gently over your lips in small circles, and then wipe off any excess product with a clean tissue.
Follow up with a Vitamin C lip treatment to hydrate and moisturize. Lip balms are also great ways to hydrate and protect the lips. PrimeLip Moisturizer will get those lips in plump-mode with a boost of hydration.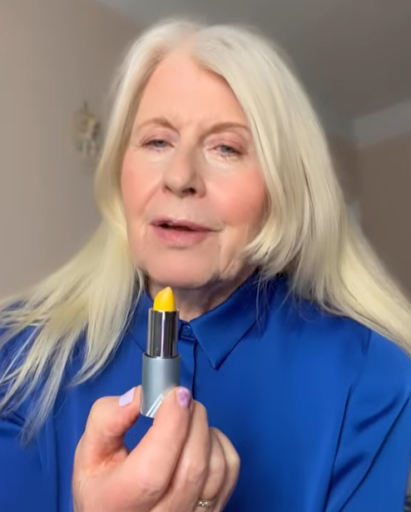 Experts also say that you can take collagen supplements. These can maintain dermal thickness, support elasticity, and promote natural moisture levels in the lips. And of course, like your skin, protect your lips with sunscreen. 
You can find sunscreen injected (no pun intended!) into the formulations of a lot of lip balms.
#2. Ever Used Bioactive Nutrients?
#2. Ever Used Bioactive Nutrients?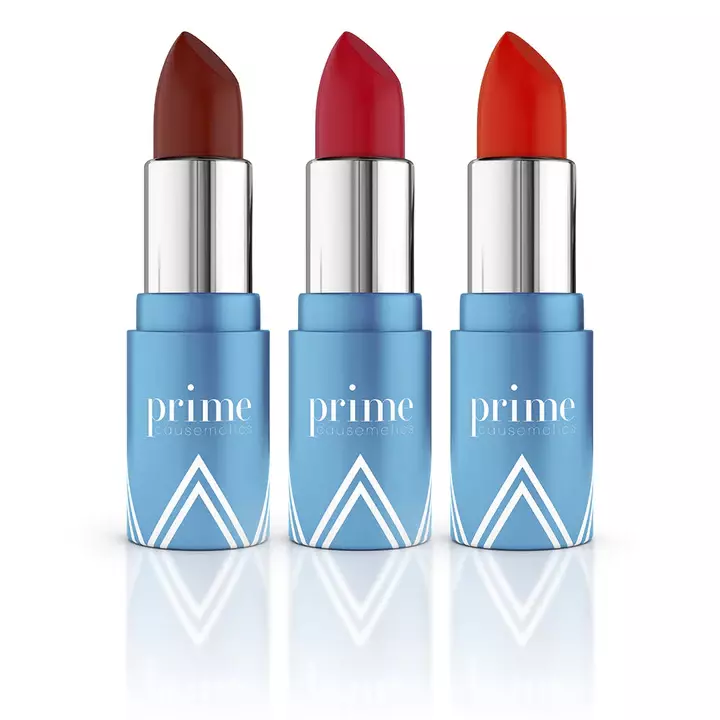 Lip treatments that contain bio-active ingredients are effective in softening and deeply hydrating the lips. 
What are bioactive nutrients? They come from plants, herbs, fruits and vegetables. They are good compounds that deeply nourish your skin, and also communicate with your cells to reverse age induced damage. The most potent bioactive nutrients have their origins in organic herbs.
A daily lip treatment with bioactive ingredients will heal and prevent chapping and redness. You'll also get lots of shine and a boost of volume because of the intense hydration and long-term plumping action of bio-active properties. 
Treatments that also contain vegetable oils such as avocado, olive, jojoba and sunflower oil can also be fabulous for nourishing the lips, as well as softening them, and making them more elastic.
#3. Spot Hyaluronic Acid (HA) in the Ingredients List:
#3. Spot Hyaluronic Acid (HA) in the Ingredients List:
Hyaluronic Acid (HA) is acclaimed for being able to pull up to 1000 times its weight in water! 
Just be sure to top it off with an occlusive lip product, like an oil or balm. The reason for this is because HA is a humectant, which is great for attracting moisture, but can't hold in the H20 for long periods of time. Sealing in the moisture with a thick product like a balm will make your lips succulent and soft all throughout the day.
PrimeLip Moisturizer is developed to keep the moisture in, keep the dirt, dust and pollution out. Only product that can heal sunburns. Give it a whirl.
#4. Don't Forget Antioxidants.
#4. Don't Forget Antioxidants.
Bio-active ingredients combined with antioxidant powerhouses like Vitamin E can bring instant relief to dry lips because they have the ability to counteract natural oxidative stress and environmental damage. 
In short - more antioxidants, less lip aging.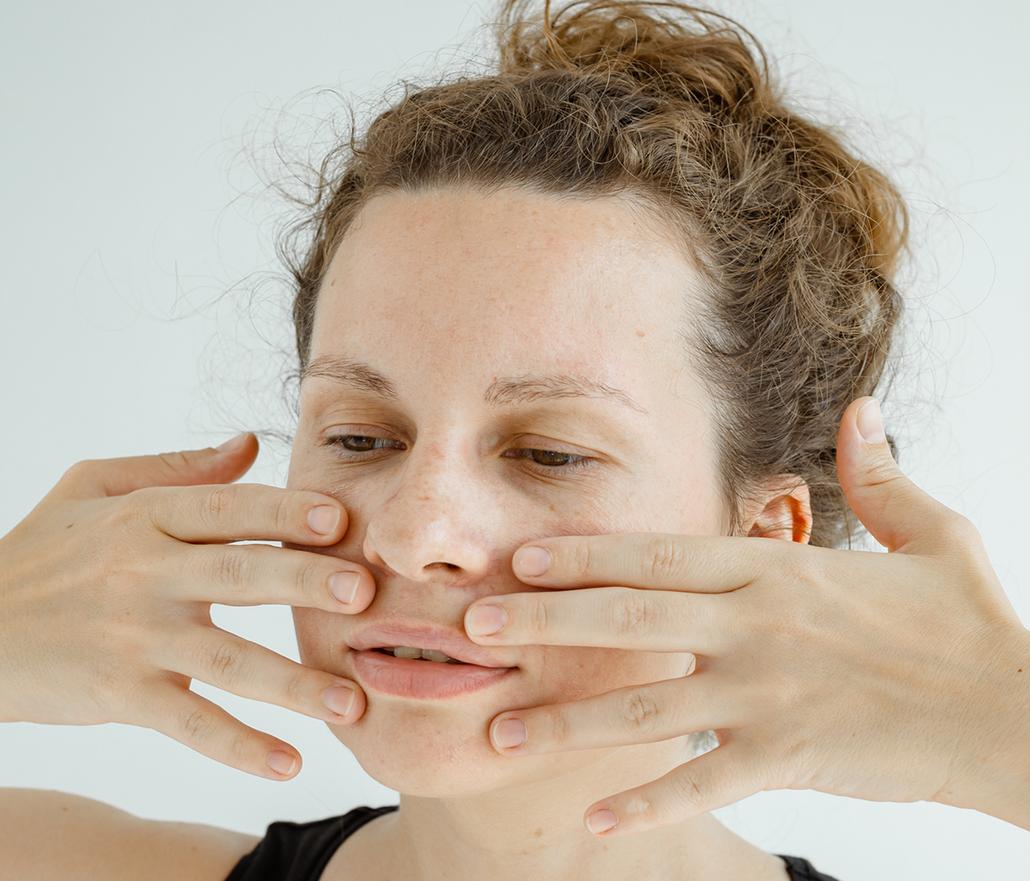 #5. Yoga Exercises For Fuller Lips
Yoga exercises to get bigger lips naturally and permanently are great for training the ring of muscles around the mouth with certain and specific exercises to both define and enlarge the lips. 
Here are the steps in one yoga exercise for fuller lips. 
But before we get to it, experts say to drink a glass of water and moisturize your lips with lip balm because keeping the skin hydrated on the inside and outside is essential for fuller lips with yoga. 
1. Suck in a mouthful of air so that your cheeks are half-full. Move the air inside your mouth from one cheek to the other—this helps to reduce the tiny lines (also called the marionette lines for obvious reasons) around your mouth. Repeat four more times. 
2. Next, pucker up. Blow kisses to yourself in the mirror for about 45 seconds. The pursing action will make your lips look a little bit swollen. 
3. Suck in the sides of your mouth to make a fish face (like you used to do when you were a child). Work your lips up and down and then hold them for five seconds at a time. Do this for at least ten seconds, but try for 15 or even 20 seconds for best results. 
4. Open your mouth as wide as you can and hold for ten seconds. Relax your lips and then repeat the motion five more times. 
5. Last but not least: close your lips tightly and press them inward. Make a popping noise with your mouth, then relax the lips. You can repeat this step as many times as you like. 
Following these exercises is a fabulous way to have red and plump lips. All you need is a red PrimeLip lipstick for the final touch.