EYE MAKEUP FOR WOMEN OVER 60

EYE MAKEUP FOR WOMEN OVER 60
If you're not new to Prime Causemetics, you already know that while wrinkles might come, they don't have to define you.
And more importantly, keeping up with your looks and experimenting with new beauty trends can be a whole lot of fun! 
However, many women over 60 can be overwhelmed by the options available when choosing the right eye makeup. 
It is easy to become stuck in a rut, using products they have relied on for years and not keeping up with the changed requirements of their body and skin. 
Thankfully, there are many ways that you can use your eyeshadow palette, eyeliner, and mascara to make your eyes look gorgeous and contemporary again.
Therefore, in this article, we will discuss the top eye makeup tips for women over 60 you must read before wearing your eye makeup next time.
How do you wear eye makeup at 60?
How do you wear eye makeup at 60?
Wearing makeup doesn't have to be complicated. It can be as simple as following these four steps for applying eye makeup over 60 women:
Step 1: Apply a primer to your eyelids. This is the base for your eye makeup and will help keep it in place all day long.
Step 2: Apply a light-colored base all over your eyelid, from lash line to brows.
Speaking of which, don't forget to run a brush through your brows for a neat look. 
Brows are important. Here's what Linda, a former makeup artist  & PR for a professional hair product company, has to say about brows:
You can use powder or liquid, depending on how much time you want to spend putting on your makeup each morning.
If you're like most silver queens we know, you want crisp and elegantly full brows - without the painstaking process of drawing hairs. That's why Prime has developed PrimeBrow Complete. 1 wand, 3 actions - gorgeous tinted and thick brows. Naturally.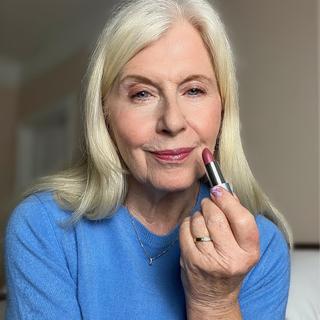 Brows! Perfect brows lift the face and give life and shape to your structure. 
Linda Evans Former makeup artist & PR for a professional hair product company. All about style. Pro-age

Step 3: Take a darker shadow (a cool brown or taupe) and place it in the outer corner of your eye, blending slightly into the crease for an easy smokey look. This step is called 'softening' and should be done on every eye makeup look you do.
Step 4: Finally, apply Prime Lash Mascara for beautiful thick lashes that are full from root to tip, without any clumps!. Plus, it is hypoallergenic. This means your sensitive eyes and lashes will LOVE them.

What color eyeshadow is best for over 60?
What color eyeshadow is best for over 60?

As we age, our eyes begin to lose some of their clarity and sparkle. 
Part of this is because the skin around our eyes begins to sag and droop. But it's also due to a decrease in melanin production that results in the overall loss of pigment.
Try focusing on neutral colors for your eyeshadow. Avoid bright colors and shimmer, as these can draw attention in the wrong places. 
Black, blue and green are also not recommended. 
This doesn't mean you can't wear black mascara or eyeliner - just don't go overboard with them!
Instead, opt for neutral shades similar to your skin tone (e.g., browns) or grayish ones if you have very light-colored eyes. 
Avoid bright blue and black because both tend to make your eyes appear smaller than they could be (even more so if you have dark brown irises).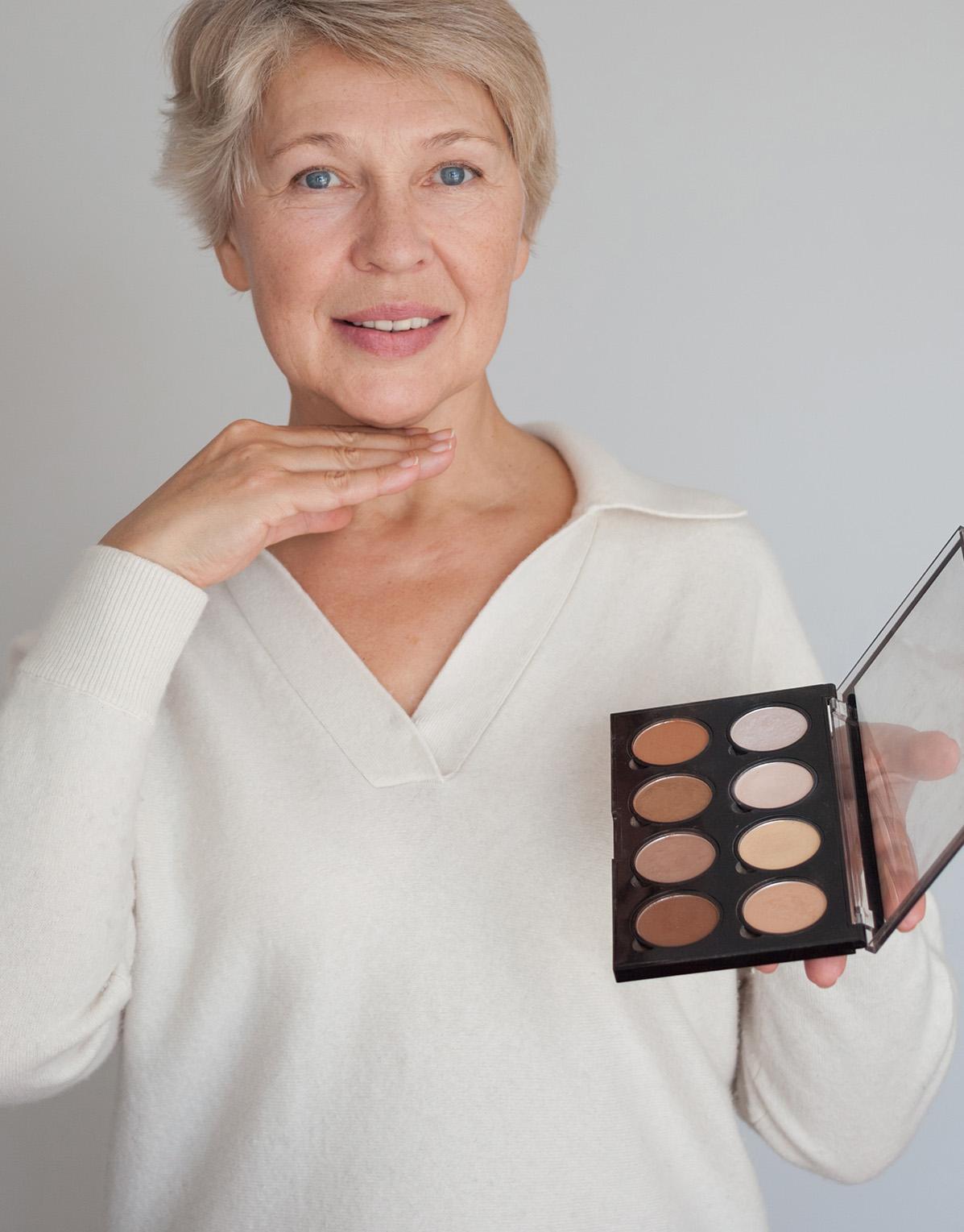 Should you wear eyeliner over 60? If yes, how?
Should you wear eyeliner over 60? If yes, how?
If you're wondering if you should be wearing eyeliner over 60, the answer is yes! 
Eyeliner is a great way to define your eyes and can give you that youthful sparkle. However, there are a few things to consider when applying liner for mature eyes.
Firstly, the shape of the eye changes as we age—the lid becomes droopier and less pliable. This means getting a perfect line can be tricky. 
Here's the trick:
Apply your eyeliner in stages. 
Start by creating a small line on the outer corner of each eye. Then, ensuring that the line stays crisp and clean, extend it towards the inner corner of your eye until you connect with your lash lines. 
Lastly, fill in any gaps between each line with another coat.
Evening eye makeup for over 60
Evening eye makeup for over 60
Even for evenings, we suggest minimal eye makeup for over 60.
Eye makeup for over 60 looks great when it's subtle.
Don't go overboard with the eye makeup. 
You don't need to wear a lot of it at all, but if you're going to wear any, make sure it's just enough. 
Too much eye makeup can look unnatural and overdone (and yes, even if you are wearing fake eyelashes).
Don't wear too dark eye makeup. Dark shadows tend to make your eyes seem smaller.
So for evening eyeshadow, colors should be light and shimmery, like champagne or gold instead of blacks or blues.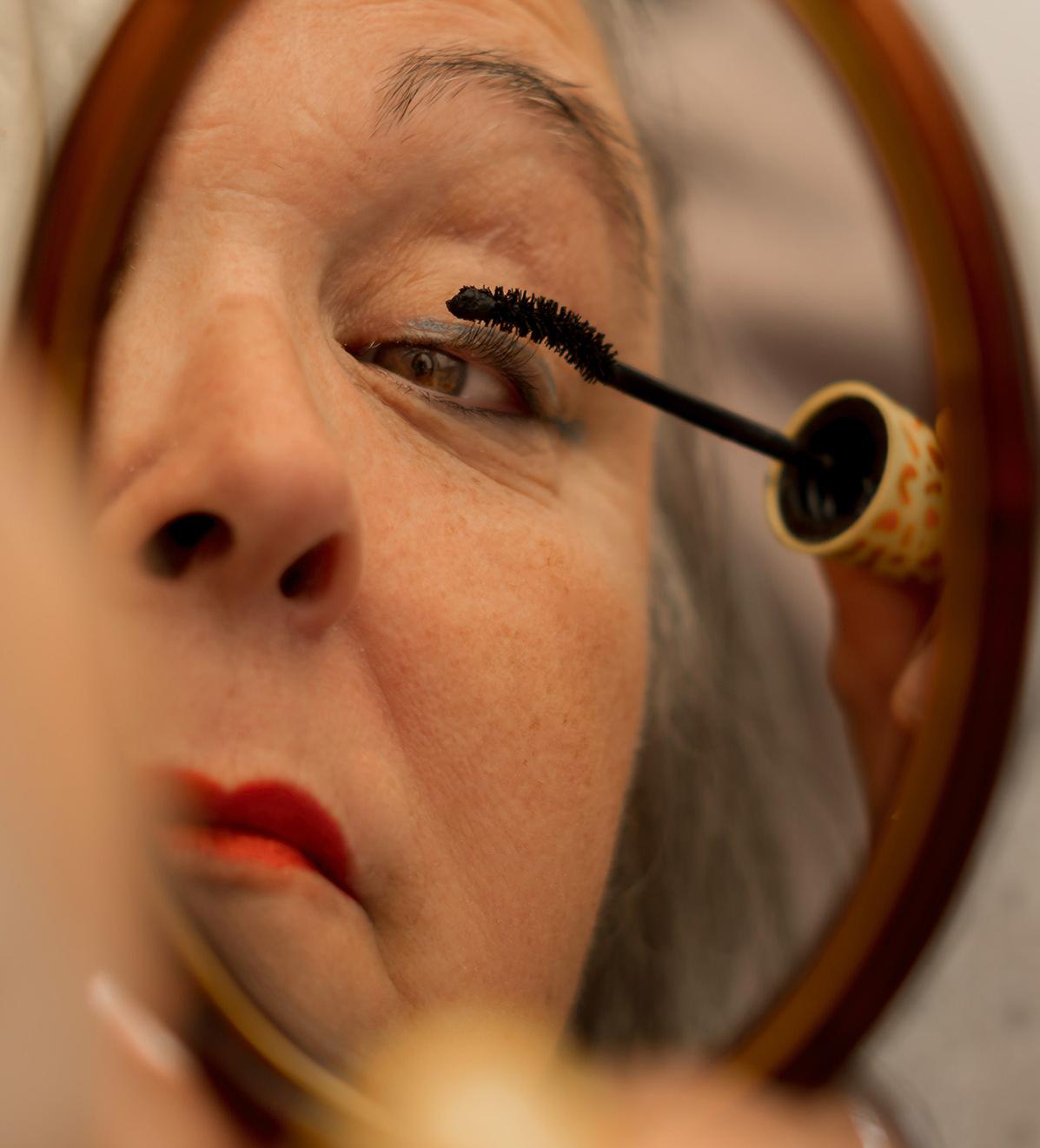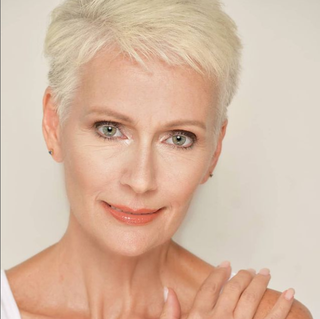 I consider my eyes as my best attribute. Basically, I am of the thinking of, less is more as far as eyeliner goes. Even though the eyes are the window to the soul, too much or too dark of eyeliner seems to make the eyes look harsh. I use a very thin line to just highlight the upper lid and give it a little definition.
Eye makeup for over 60 hooded eyes
Eye makeup for over 60 hooded eyes
For hooded eyes, use a light shade of eye shadow. 
Stay away from dark or bright colors, as they will make your eyelids look droopy. 
Instead, use a neutral color like beige or taupe on your lids and apply it with your ring finger for a soft application. 
If you're looking to add some dimension to the look, add an angled contour brush and lightly sweep some bronzer along the crease of your lid before applying eyeliner next!
It's true that your skin and eye shape may have changed since your younger days, but you still look fabulous. 
With the tips mentioned above, we hope you've gained some insight into the best ways to wear makeup over 60. 
If you feel like experimenting with new techniques, don't let us stop you! 
However, remember not to be too hard on yourself or put pressure on looking like a magazine cover model. 
Your own natural beauty is always more important than some industry standards might say about how a mature woman should look.