TOP 3 MASCARA COLORS FOR WOMEN OVER 50

Have you been using the same mascara color since you were in your 20s?
Well, I'm here to tell you that the color of your mascara makes a huge difference in how it works on the eyelashes and eyes. 
It can also make them pop more or look more natural depending on what type of look you're going for! 
Below are three colors that every 50+ woman should try wearing: 
The Three Mascara Colors That Suit Women Over 50. And Why.
The Three Mascara Colors That Suit Women Over 50. And Why.
If you're a woman over 50, you may have noticed that your lashes are slightly paler and less dense than they used to be. 
The good news is that mascara can still help you, and there's no need to give up on it just because your lashes have changed with age. There are three mascara colors for mature women specifically!
Black mascara is the most popular color because it's the most dramatic and never goes out of style. So if you want to stand out in a crowd and make an impact, black mascara is your best bet.
Black works well for both daytime and nighttime looks. If you're hunting for something with more depth than browns and blues, but not as "quirky" as teal or purples, black can be your best bet.
PROS OF BLACK MASCARA: 
Drama, drama … drama. Black is the way to draw attention to your face and eyes. 

Lash definition is hands down the very best when it comes to black. 

Black is classic and timeless. Like a white shirt and blue jeans. You may not need it 24*7, but every queen has occasions where only black will do. 

Black shows the best transformation. There is nowhere for shoddy mascaras to hide - when it comes to black. So you get an understanding of quality - in seconds, and definitely after the first couple of outings with black on! 
CONS OF BLACK MASCARA: 
Some women (especially those with pale coloring) find black harsh against their porcelain skin. 

It does make you look "made up". You're stunning.. But you also give your secret away. It's better than falsies though.. Especially like the PrimeLash Mascara in black -- your mascara has a nourishing fatty acid-rich base for thick, lush, soft lashes (with application). 

If black flakes, you are sure to get persistent raccoon eyes. And they linger around for ages. Make sure that your mature black mascara is made of top-notch pigments, without bulky fibers.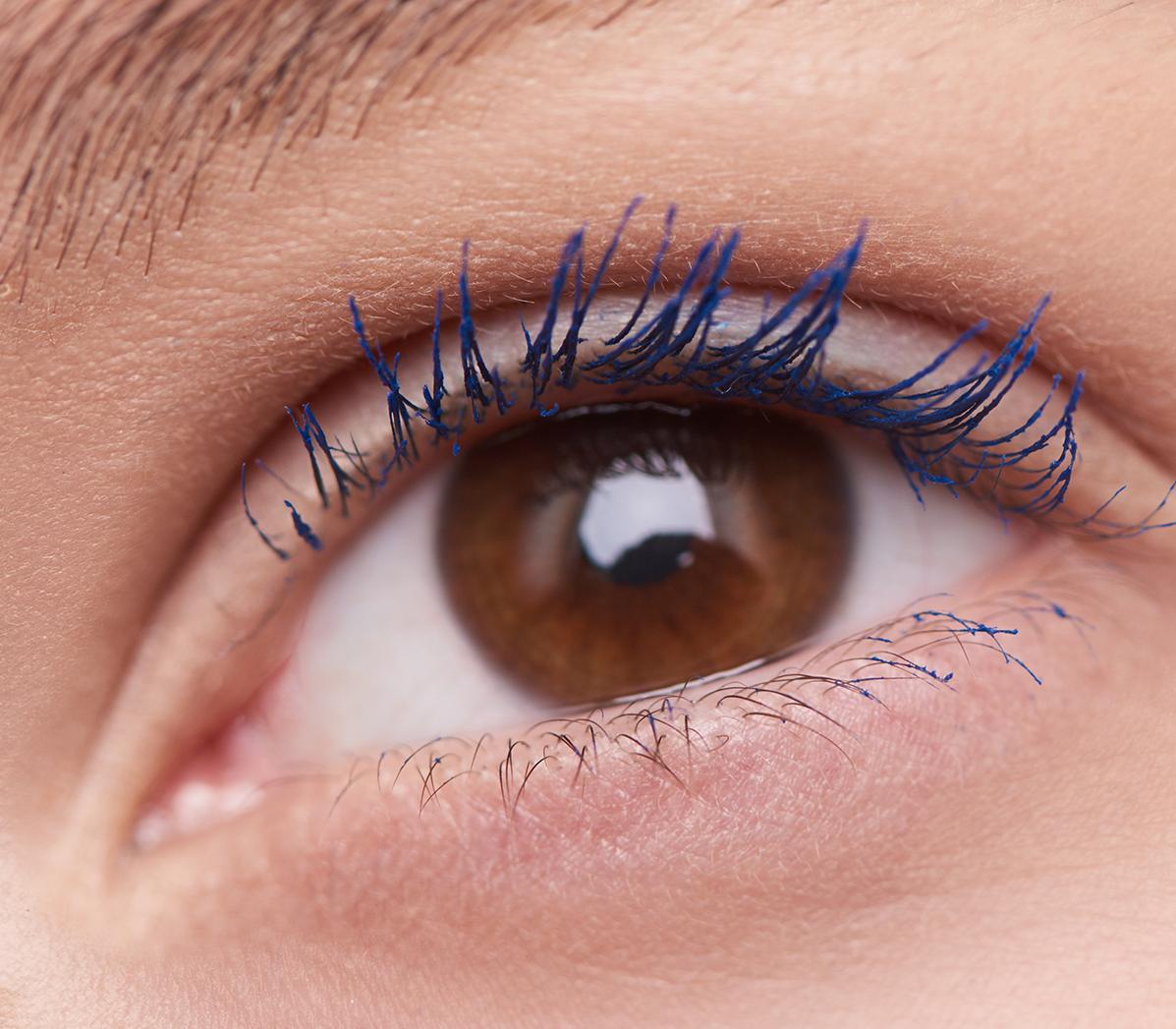 Blue isn't just for kids anymore; if you want youthful-looking eyes, then this shade helps achieve just that!
Blue makes the whites of your eyes pop! Giving the impression of youthful sparkling eyes. 
Blue compliments hazel, blue and even slate eyes remarkably well. It can add depth and dimension to your irises. 
The big drawback with blue is the inability to lengthen lashes. That's why it gets relegated as a "fun topper".. To go on top of black or brown. Don't settle. Choose a blue that both lengthens and brightens. 

PS:

 Prime may be launching a blue mascara soon! Keep your eyes open my blue eyed lovelies and my adventurous silver queens.
This shade works best on older women with black or brown eyes and lighter hair color -  like blonde or red.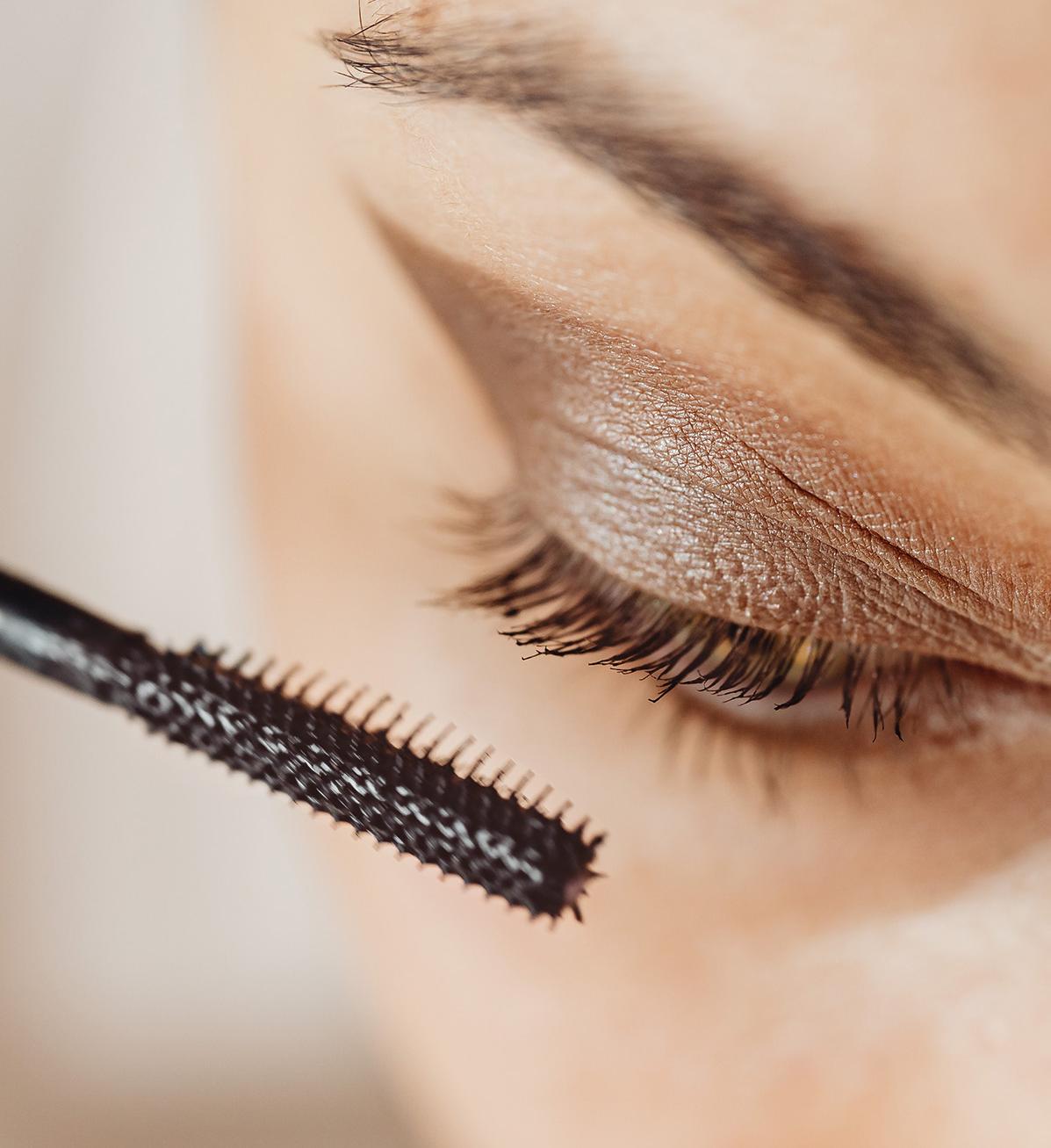 PrimeLash Mascara in Black and Brown has over 200,000 customers, globally. 5000+ 5* ratings. Discover the charm of your 20's lush lashes, without needing to cry over silly heartbreaks. It's your time, queen!

Before You Buy: Why Does Mascara For 20-Year-Olds Not Work on Your Mature Lashes?
Before You Buy: Why Does Mascara For 20-Year-Olds Not Work on Your Mature Lashes?
Mascaras for 20-year-olds are thick, dark, harsh, and long-lasting. 
While this may be what you're looking for in a mascara (and there's nothing wrong with that), these characteristics don't lend themselves well to mature lashes. Here's why:
They aren't hypoallergenic because they contain ingredients like fragrance, parabens, and other known irritants that can cause allergic reactions in some people—especially those with sensitive skin types. 

They dry out lashes with a waterproof formula. Mascara on dry lashes flakes off onto your upper lid or even your cheeks.

They don't have wands that can separate and coat the tiny lashes on mature eyes. This creates lumps that look like spider legs sticking out of your eye socket—not quite the effect you're aiming for!

And lastly, they ARE NOT easy to take off! And further damage lashes over a while.
What Should Be Included in a Mascara for Older Women?
What Should Be Included in a Mascara for Older Women?
If you try to make your mascara hold itself together past 50 minutes, you won't be able to. 
In an hour, your under-eyes will get messy, and lashes will droop. 
This is because your skin, lashes, and eyes are no longer the same as they were 20 years back.
In short, mature lashes have different requirements, and that's why your 20s mascara no longer works for you.
The good news is you can still have fanning beauty without resorting to chemical-based mascaras that no longer serve you.
All you need at this stage is a pro-age mascara. 
Our PrimeLash Mascara is a pro-age mascara and works because of the following reasons:
Magic Wand. 
With age, your eyelashes become thinner and less prominent. This magic wand is designed to get the tiniest lashes and separate them. No smudges- so your under-eye area remains clean.
Buildable 
Thinning lashes is a part of the aging process. But you can give them a fuller, bolder, and pumped-up look with our buildable formula that guarantees 10x and 20x lash elongation and lengthening. Just two coats are enough to give you the required lift and drama. 
Essential Vitamins 
Mature lashes need more than make-up. Thin, sparse, disappearing lashes are a result of vitamin and Essential Fatty Acid (EFA) deficiencies. This is exactly what Prime Lash Mascara has as ingredients in its blend. The mascara not only elongates instantly but also encourages natural lash growth.
Hypoallergenic 
Runny red eyes with burning pain and irritation are clear signs you're using a chemical-based mascara. Prime Lash Mascara has plant and herb-based ingredients that are pH balanced, hypoallergenic, and cause zero irritation.