2-MINUTE DAYTIME LOOK FOR WOMEN OVER 50.

2-MINUTE DAYTIME LOOK FOR WOMEN OVER 50.

As modern women living in the digital age, we're constantly on the move. Many of us have high-power jobs, a busy family life, and now that the pandemic is (hopefully) looking like it's in the rear view mirror, we can hopefully resume social mingling as well. 
We find that women over 50 are living it up, and while we know by this age to make time for ourselves (hello, Self-Care Sundays!), when it comes to the day-to-day, we find that we don't have a lot of time to put into our makeup looks. 
Most mornings, you're in a hurry to get out the door or get on that Zoom call from the home office. 
That's where we come in. Read on for our tips on a two-minute daytime look (yes, two minutes!) for women over 50 that promises to help you put your best foot—make that face—forward.
Get ready, set that timer.
Get Primed With Primer
A good primer is the "foundation" of all things—well, when it comes to your beauty look, anyway. This ten-second step will ensure that your makeup lasts the whole day.
A Beauty Balm Will Provide A Polished Look
This step is particularly important to even out the skin tone and provide a canvas for the rest of your makeup look. Add a couple of drops to the palm of your hand. Using a foundation brush, apply the product in the center and blend outwards.
Don't forget to apply and blend on your eyelids as well. This is a good hack in place of an eye primer when you don't have time for a myriad of makeup steps. Time for this step: 20 seconds.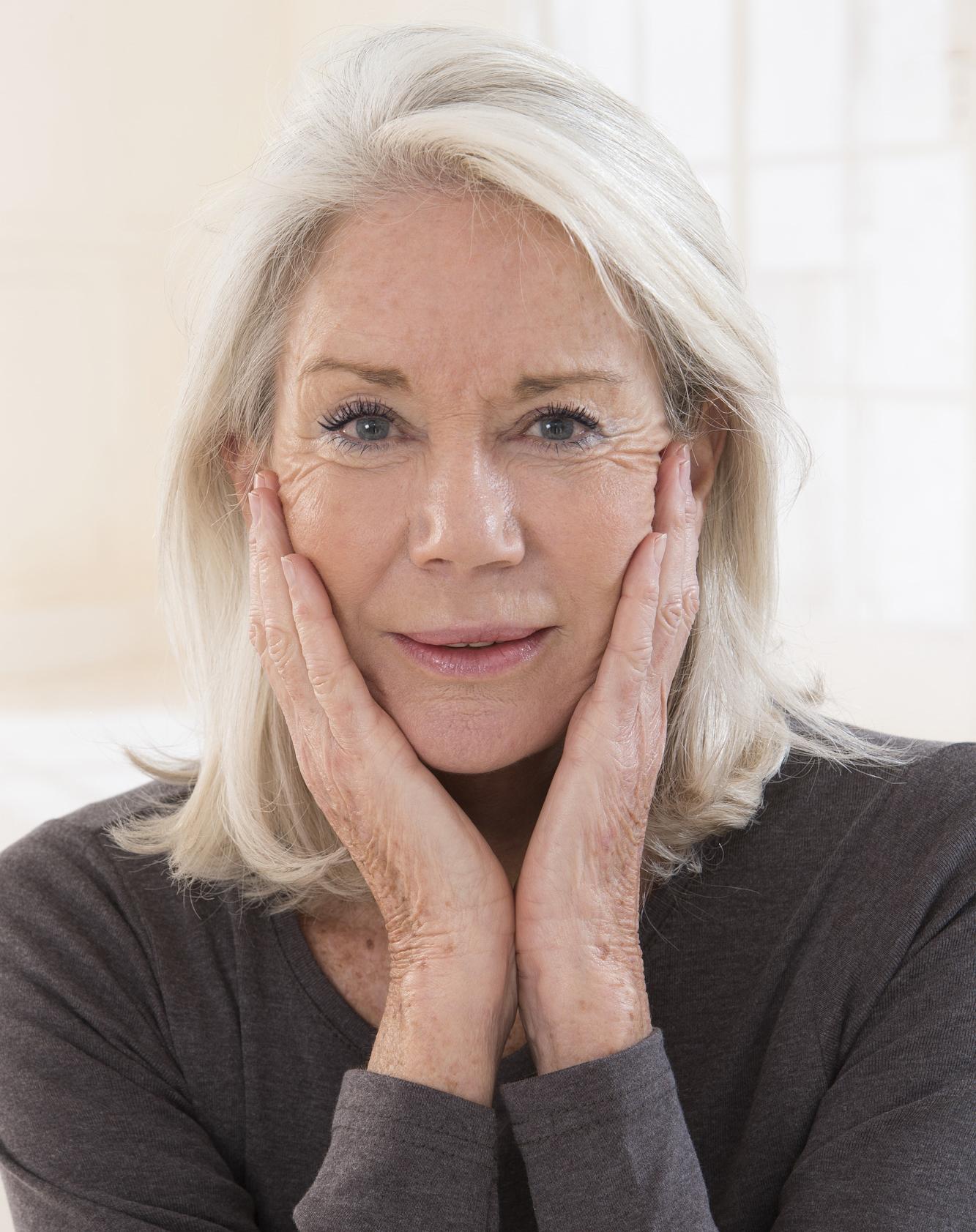 If you have dark circles or bags underneath the eyes, you may want to dab a touch of concealer on any areas that need a bit more help. Same goes for any of those pesky sun or age spots. This step should take about 15 seconds.
A Charcoal Gray Eyeshadow To Spruce Up The Lashes
A Charcoal Gray Eyeshadow To Spruce Up The Lashes

For a natural look, rather than applying full-on eyeshadow and eyeliner, a quick application of a charcoal gray eyeshadow to both the top and bottom lash line will help eyelashes look more defined for a daytime look.
This is especially important for women who have very fine or light-colored lashes. 20 seconds for this step.
Get A Healthy Flush With Blush
Get A Healthy Flush With Blush

A little blush goes a long way to instantly give your face a bit of color and radiance. Apply and blend for a natural splash of color.
A mere ten seconds for this step should do the trick.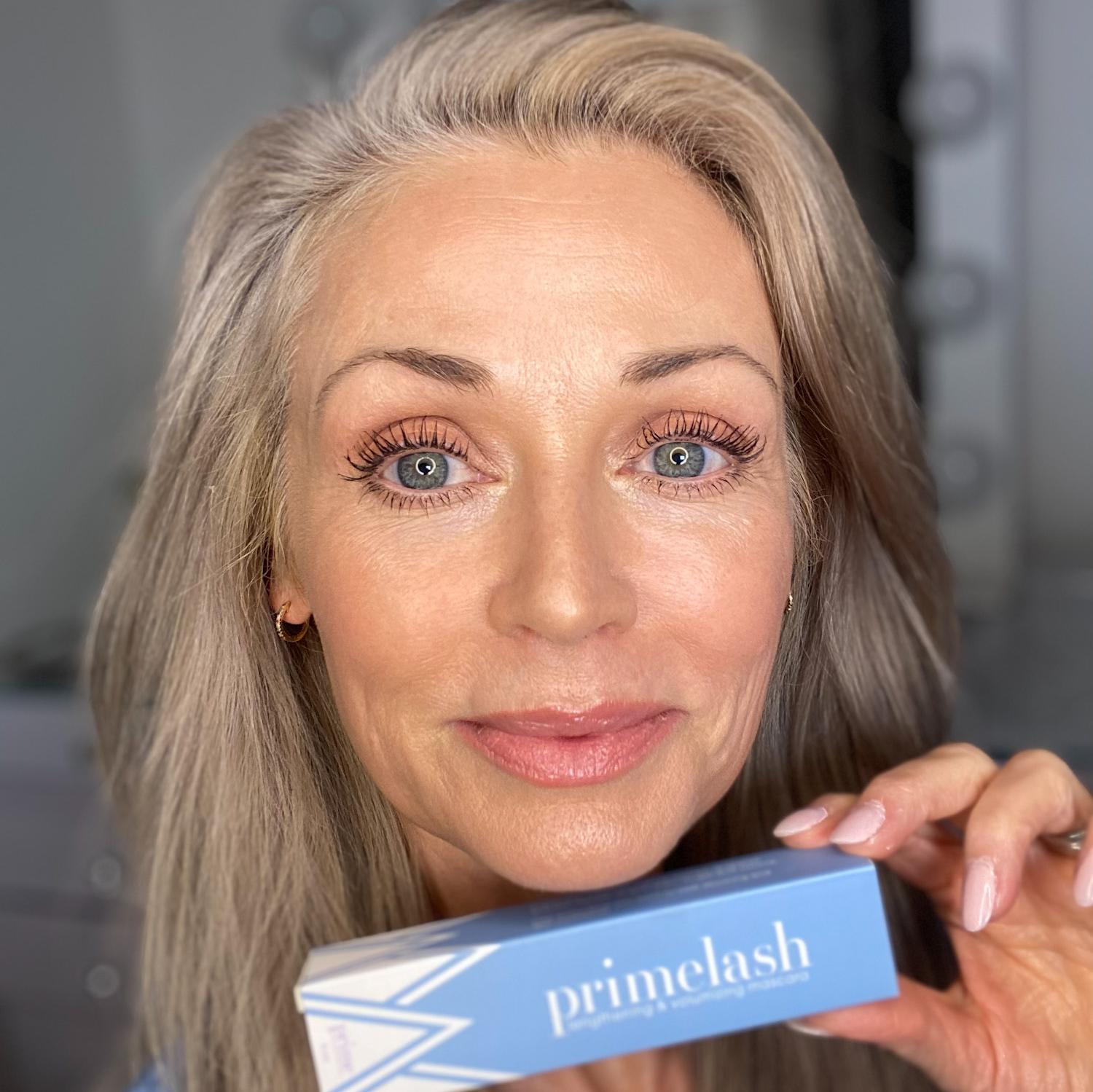 Always Make Time For Mascara
Of course, mascara will define the eyes even more, and most of us can't do without it.
If you're in a real rush a great hack is just to apply mascara to the top eyelashes.
PrimeLash Mascara in shades of brown and black will make your lashes look luscious.
(Prime Hack: Apply PrimeLash Growth Serum every night to hydrate the lashes and wake up looking fab). 20 seconds for this step.

Live It Up With Your Fave Shade of Day Lipstick
Live It Up With Your Fave Shade of Day Lipstick
Apply your fave shade of lipstick. For daytime we recommend pinks, corals, and nudes from our PrimeLip collection. 
PrimeLip lipstick is on like a rockstar in 20 seconds flat. Why? 'Cause it is designed to be anti-mess and non-feathering. The pigment identifies your lip skin, and holds on it. With a boost of Hyaluronic Acid blessed hydration.
You're Almost At The Finish Line When You Fill In Your Brow Line
Fill in your eyebrows with PrimeBrow Complete. Save with our Serum Bundle and Browbrush. Ten seconds for this step.
A great way to get in on all of your makeup essentials is to get our Pro-Age Eye & Brows Makeup Set | PrimePrometics Revolution for extra savings so that you don't have to buy individually. This way, everything will be at your doorstep all at once!